Négy év után úgy döntöttek a srácok, hogy már nem tudják maximális odaadással csinálni a metal bizniszt. De mondják el helyettem a lényeget ők maguk...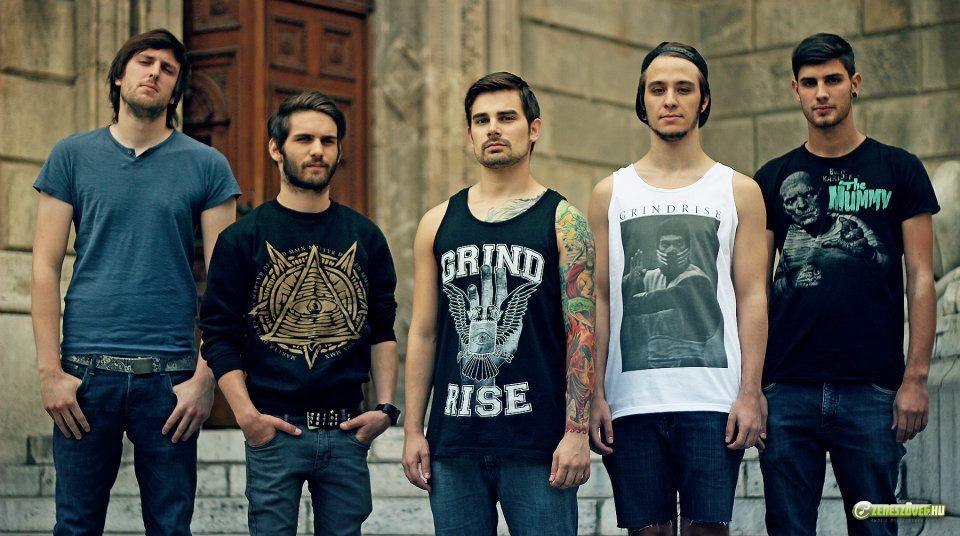 "Kedves Barátaink!
Sajnálattal közöljük, hogy a The Sharon Tate befejezi működését. Az okokról igazán felesleges lenne beszélnünk, de rá kellett jönnünk, hogy már nem tudjuk azt a kreatív energiát érvényesíteni, amit valójában szerettünk volna. Sajnos manapság nem a legegyszerűbb fenntartani egy zenekart úgy, hogy közben mindannyiunknak rengeteg különböző tennivalója van. Úgy gondoltuk ezért, hogy a legjobb, ha feloszlik a zenekar, mivel nem tudjuk 100 %-ig garantálni az egészséges működést és fejlődést, félig elvégzett munkát pedig nem szeretnénk soha kiadni a kezeink közül.
Hogy ne maradjon senki sem The Sharon Tate nélkül a közeljövőben, kétféleképpen búcsúzunk: szeptemberben egy vadonatúj, háromszámos digitális EP-vel, október 5-én pedig egy nagyszabású Ascension 46 showcase buli keretei között adott búcsúkoncerttel az A38 hajón, ahol olyan barátaink társaságában lépünk utoljára színpadra, mint a The Southern Oracle, a Marionette ID, a Till We Drop és a Shell Beach. Az EP-ről, valamint a koncertről további információkkal szolgálunk hamarosan.
Szeretnénk megköszönni Nektek, a Közönségünknek az elmúlt négy évet, feledhetetlen emlékekkel, tapasztalatokkal lettünk gazdagabbak, hála Nektek! Találkozzunk október 5-én és mozdítsuk meg a hajót!"
Azt hiszem, ebben minden benne van. Tehát ha valaki eddig lemaradt a srácokról, akkor még nincs minden veszve, de ne hezitáljatok sokáig, ugyanis a lehetőségek tárháza igencsak véges. RIP!
Jam
A bejegyzés trackback címe:
Kommentek:
A hozzászólások a vonatkozó jogszabályok értelmében felhasználói tartalomnak minősülnek, értük a szolgáltatás technikai üzemeltetője semmilyen felelősséget nem vállal, azokat nem ellenőrzi. Kifogás esetén forduljon a blog szerkesztőjéhez. Részletek a Felhasználási feltételekben és az adatvédelmi tájékoztatóban.