A nu-metal hullámon felkapaszkodott, a kor szellemének változását lekövető, de a nyáltengerbe mégiscsak valahogy belefulladó Papa Roach újabb próbálkozása a túlélésre. Nálam még talpon vannak. Az a baj ezzel a zenekarral, hogy amekkora slágereket tudnak gyártani, akkora förmedvényeket is - legalább - ellensúlyként. Bár a Halász Feri megénekelte tavaly, hogy "Kell az ellensúly...", de azt hiszem, ő nem pont erre gondolt. A mostani lemez egy kicsit talán jobb lett (mint a Metamorphosis), ugyanis nem nagyon volt rajta olyan dal, amit kapkodva továbbnyomtam volna, viszont olyan sem túl sok, amelyikre visszatekertem volna, hogy "Na ezt most muszáj még egyszer!". Pedig a felvezetés jó volt, mert én a "Still Swingin"-t kajáltam, mint etióp kisgyerek a segélycsomagban olvadozó csoki mikulást, de aztán valahogy a csokival együtt a kedvem is elillant. Pedig a végletekig bírom a bandát, életem egyik nagy pillanata volt, mikor pár éve a Szigeten, első sorban tomboltam végig a koncertjüket, de igaz, ami igaz, azok csak a slágerek voltak. Ezek meg nem azok.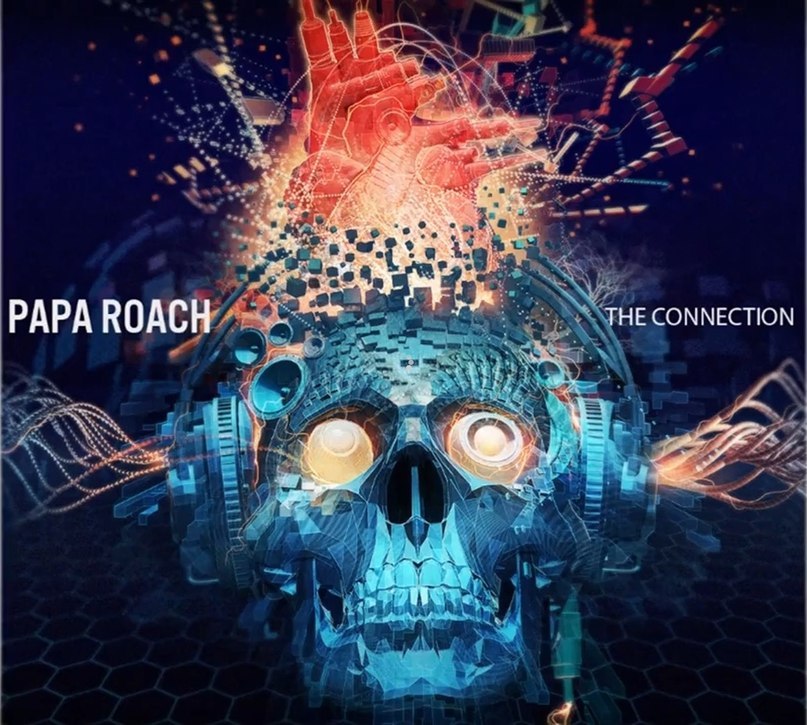 Kezdjük a pozitívumokkal: a gyors dalok nagyon jól állnak a csapatnak. A "Silence is the Enemy", a "Breathe You in" vagy a fentebb említett klipes dal egyből ragadt. Aztán vannak a súlyosabb, középtempós, bólogatós, rock n rollos témák, nekem még azokkal sem volt túl sok gondom, kivéve egyet: túl sok van belőlük. Két-három dal minden stílusból oké, de az a baj, hogy ráálltak erre a stabil, bólogatós tempóra, ami torzított gitárral a durva dalok kategóriájába sorolandó, tiszta gitárral meg a lírikus eposzokéba. Jah, tényleg, kihagytuk a lírikus dalokat: azok olyanok, hogy vannak. Egyedül a "Leader of the broken hearts" ragadt meg, de az is csak az intro téma miatt, amúgy még ez is a felejthető kategóriába tartozik. Nem tudom, nekem igazából a PR lassú dalai sosem jöttek át úgy igazán. Egy-két kiemelkedő darab volt (a "Forever" vagy éppen a "No matter what"), de ezen kívül csak rontották mindig az összképet.
Dalszerkezetileg egy dolog tűnhet fel egyből mindenkinek: az elektronika bőkezűbb használata. Megmondom őszintén, nekem ez most bejött, pedig elég nagy paradoxon van a dologban, ugyanis: régen nu-metált játszott a zenekar élő hangszerekkel, pedig oda bőven elfért volna az effektezés, most meg átmentek rock n roll-ba és most hozták be a samplereket. Apropó nu metal: az is megfigyelhető, hogy a rapbetéteket minimálisra csökkentették az urak. De erről elég ennyi, mert ez már nem újdonság, az előző lemezeken is már bőven az énekes részeké volt a főszerep. Még annyit, hogy Jacoby egyszer-egyszer kiengedi a hangját és üvölt párszor, de én ezt keveslem. Annyira rámentek a melódiákra, hogy a dögösség és a robbanékonyság kicsit elveszett. Ezért nagyon kár. Effekteknél meg annyit, hogy amikor elkezdődött a "Before I die", akkor nem tudtam eldönteni, hogy ezek most feldolgozták a "Somebody that used to know"-t, vagy esetleg jön a Lemon Tree-től a "Fools Garden"??? De aztán megnyugodtam, mert csak az effekt hasonlít, szerencsére a többi már egyedi. De ha már hasonlítgatások: a "Wish you never met me" egyértelműen P.O.D.-s beütésű ("Will You", "Lost in Forever"...), mint ahogy a "Give me back my life" is. De persze legalább mondhatjuk, hogy stílusban maradtak, szóval no problem. Meg aztán a "Breathe You in" elején a lepengetés után vártam a szólót á la Bullet for my Valentine - "The Poison". (De szerencsére nem, és inkább megírták az egyik legjobb dalukat belőle...)
Összegezve annyit, hogy egy rövidebb, tömörebb, jobban átgondolt dalkoncepcióval rendelkező lemezzel akár még nagyot is robbanthatott volna a kaliforniai banda (azt pedig még hozzá sem tettem, hogy a deluxe edetion plusz két dalt tartalmaz, amik simán felfértek volna a "rendes" lemezre, valamelyik lassabb dalpáros helyett). Így sajnos egy eléggé átlagos, slágeres dalokat éppúgy tartalmazó, mint unalmas, hús nélküli tételeket magába foglaló korongot adtak ki a kezeik közül. Ez azért kár, mert anno a Paramour Sessoins-t ronggyá hallgattam. Azóta várom a folytatást. Nem ez lesz az, úgyhogy csak várok és várok és...
Jam
A bejegyzés trackback címe:
Kommentek:
A hozzászólások a vonatkozó jogszabályok értelmében felhasználói tartalomnak minősülnek, értük a szolgáltatás technikai üzemeltetője semmilyen felelősséget nem vállal, azokat nem ellenőrzi. Kifogás esetén forduljon a blog szerkesztőjéhez. Részletek a Felhasználási feltételekben és az adatvédelmi tájékoztatóban.