Február 26-án illik megreptetni a moshmadarat, hiszen két ikon érkezik Amerikából, hogy füldugón keresztül is megszexualizálja dobhártyáinkat: a Chelsea Grin és a Veil of Maya külön-külön már megörvendeztette hazai rajongóit, de most együttes erővel próbálják meg elsüllyeszteni Európa legjobb klubhajóját. Hajrá!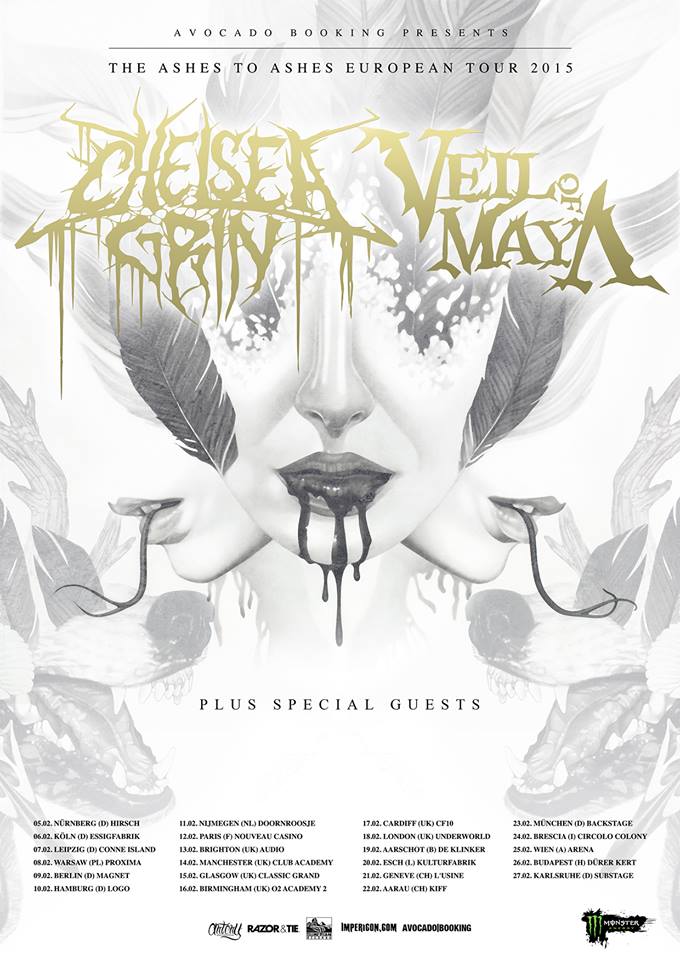 A Chelsea Grin tavaly hozott ki új hallgatnivalót, a Veil of Maya pedig idén jelenteti meg legújabb lemezét a Sumerian Records gondozó szárnyai alatt, úgyhogy biztosra vehetjük, hogy nem csak a klasszikusok fognak felcsendülni, hanem mindkét banda tartogat számunkra ínyencségeket is a setlistben. Deathcore vonalon amúgy is ínséges időket élünk (bár szerencsére azért a Suicide Silence tavaly megmutatta, hogy van még erő a stílusban), úgyhogy amikor két ekkora név tisztel meg minket, akkor azt hiszem, illik megmutatni, hogy milyen is az a magyar virtus!
Jegyek elővételben február 25-ig kaphatóak itt (http://www.a38.hu/hu/jegyvasarlas/program/chelsea-grin-us-veil-of-maya-us?id=eloveteles_jegyar) vagy a Hajón mindössze 3800 jó magyar forintért, míg a koncert napján 4500 pengő lesz a megváltást jelentő papírdarab. Én a helyetekben nem sokat tétováznék, hiszen február 26 közeledik, a jegyek fogynak és a bemelegítésre is elég időt kellene szánni...
Jam
A bejegyzés trackback címe:
Kommentek:
A hozzászólások a vonatkozó jogszabályok értelmében felhasználói tartalomnak minősülnek, értük a szolgáltatás technikai üzemeltetője semmilyen felelősséget nem vállal, azokat nem ellenőrzi. Kifogás esetén forduljon a blog szerkesztőjéhez. Részletek a Felhasználási feltételekben és az adatvédelmi tájékoztatóban.