Mindig olvastam mindenhol a zenekart, meg hogy a Supernemmel meg a Fish-sel turnéznak, mondom most már belehallgatok. Megérte! A nevükből, megmondom őszintén, egy kemény, rockos, inkább már agresszívebb elemeket is magában foglaló zenére gondoltam. Aztán elindult a lemez és egy ideig csak kerestem az állam, hogy na, ez meg mi a búbánatos istennyila??? De mondom a kíváncsiságom hadd kerekedjen felül a meglepetésen, úgyhogy hadd szóljon...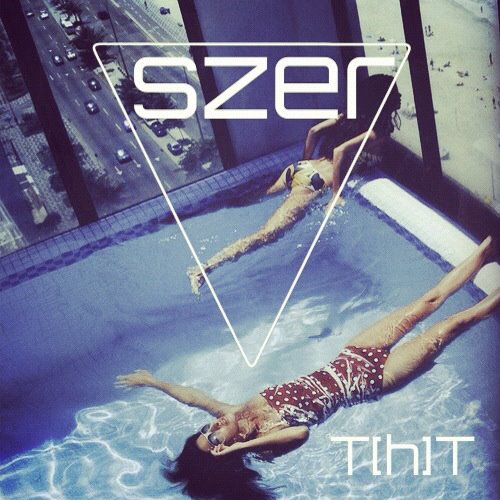 Aztán így utólag már teljesen átértékeltem a dolgot. Ugyanis néha kell egy kis nyugi a sok hardcore/metalcore/punk-rock és satöbbi zúzda után. Ez a lemez pedig maximálisan alkalmas arra, hogy egy fárasztó munkanap után hazaérkezvén egy perc alatt visszahozza az életkedvet. Aztán a második számnál már dúdolsz, énekelsz (miután megtanultad a szövegeket) és táncra perdülsz, mert a bugi benne a lábadban, a ritmus benne az agyadban, a hangerő meg benne a piros tartományban... a szomszédokkal meg ki foglalkozik??? De hogy kicsit szakmaibb oldalról is belemenjünk a dolgokba: egy elektronikával erősen átitatott, mégis alapvetően pop-rock zenéről beszélünk. Ha el akarjátok képzelni, akkor az Angels and Airwaves a legközelebbi kapaszkodó így elsőre. Legalábbis nekem az intóként funkcionáló "Karnevál"-nál egyből Tom DeLong csapata ugrott be. Aztán a következő két tétel, a "Moszkva" és a "Vágóhídon" már annyira nem hasonlít, az már kicsit egyedibbre sikerült. Nem is tudom, igazából alter-fronton nem vagyok igazán benne a szakmában, de inkább ilyen ugrálósabb Vad Fruttik-hoz tudnám hasonlítani. Csak a szöveg kevésbé lehúzós. Sőt, nem is az. A nagyon ötletesen csak "Interlude"-nak keresztelt következő tételben olyan, mintha Rihannát hallgatnánk. Ez elsőre érdekes volt, utána már csak vicces. Úgyhogy ezt lapozzuk is.
A következő dal a "Tiltott forrás" nevet viseli és elsőre hallgatható volt, utána viszont már korántsem. A "Cure"-os beütéssel nem volt gond, ilyen "Underneath the Stars" introval akár jó is lehetett volna a dal, de számomra nagyon nem jött át. Egyszerűen kilóg a lemezről. Pont. Innentől kezdve még három nótát tartalmaz a korong (igen, jól számoljátok, összesen 8 dal van a lemezen, abból kettő csak átvezető...), amelyek a fentebb leírtak alapján kategorizálandók: éneklős, táncolós, ugrálós zenebonák. Egyedül még a zárótételként funkcionáló "Kriszta" emelhető ki, ugyanis ebben van egy kicsivel keményebb, ütemfelezős kiállás, ami egészen újdonságként hatott rám. De kajáltam, úgyhogy pirospont. Szóval szummázva az eddigieket: egy 80%-ban élvezhető, szerethető, énekelhető, táncolható, ugrálható és jól funkcionáló lemezt sikerült összehozni a srácoknak. Azt az egy nótát én annyira sajnálom, hogy nem jött át. De persze ez csak szubjektív vélemény, ettől még Nektek bejöhet pont úgy, ahogy a lemez többi része nem. Szóval lényeg a lényeg, nekem bejött, úgyhogy megyek koncertre.
Jam
A bejegyzés trackback címe:
Kommentek:
A hozzászólások a vonatkozó jogszabályok értelmében felhasználói tartalomnak minősülnek, értük a szolgáltatás technikai üzemeltetője semmilyen felelősséget nem vállal, azokat nem ellenőrzi. Kifogás esetén forduljon a blog szerkesztőjéhez. Részletek a Felhasználási feltételekben és az adatvédelmi tájékoztatóban.