Harmadik lemezét hozta ki idén hazánk egyik legelborultabb, legdurvább és legsötétebb hangzással rendelkező metalbandája. Az Omega Diatribe egy olyan utazásra invitál, ahol előbb mellbe vágnak a hangzással, majd a földbe döngölnek a súlyossággal, a végén pedig nevetve csárdást járnak a bebetonozott arcodon. És bizony ez az igazi hozzáállás, imádat van!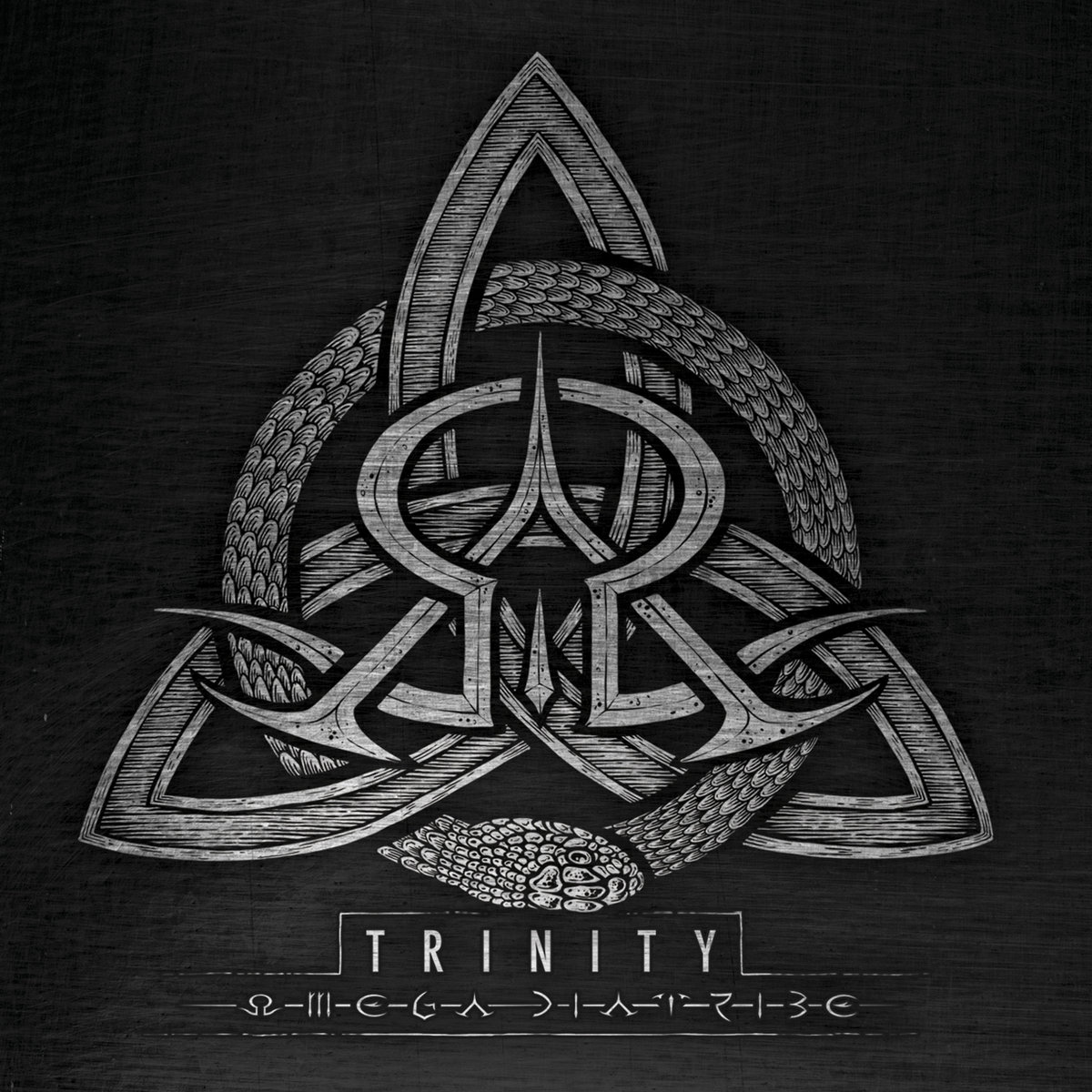 Mindjárt itt az elején szögezzünk is le néhány kérlelhetetlen tényt (fhú, ettől a lemeztől csak ilyen durva jelzők jutnak innentől eszembe??): ez a korong úgy szól, ahogy annak világszínvonalon szólnia kell. Tue Madsen (aki szolidan olyan bandáknak csinált lemezt, mint a Messhuggah, a Sick of it All, az August Burns Red, a Suicide Silence, vagy a The Agonist, meg persze az Ektomorf) gyakorlatilag minden mélyet kisajtolt a hangszerekből és a gépekből, ami csak volt bennük és egy igen sötét, mázsás súlyú hangzást hozott össze a srácoknak. Már az, hogy egy ekkora ember csinálta a soundot, az is igen komoly dolog, de amilyen jóra sikeredett, az egy fokkal azért még komolyabb. Ahogy a Souls Collide berobban, ott meg vagy véve kilóra (bocs, mázsára…). A második, amivel tisztában kell lenni, hogy egy extrém groove metal lemez nem éppen egy koradélutáni Anikó show ismétlésének aláfestő zenei címeré pályázik, hanem jön, kitépi a gerincedet, agyonver vele, majd véreres szemekkel rugdos még egy kicsit, mindezt hétnyolcadban, mosolyogva. Úgy 52 percen keresztül, nonstop, megállíthatatlan őserővel. Szóval arra próbálok rávilágítani, hogy igencsak nehéz hallgatnivaló és baromi hosszúra is sikeredett a Trinity, de ha egyszer megvan a fonal, akkor már nincs para. Azért amikor a Replace Your Fear végén vagy az albumot záró Tukdam keleties dallamaiban egy kicsit visszavesznek az arcok a döngölésből, akkor az ember egy kicsit kapkod a levegőért és könyörög az életéért… És mivel valószínűleg ez volt a srácok célja, ezért bátran állíthatom, hogy sikerült is maradéktalanul elérni azt. Nagyjából ennyi negatívumot tudtam egyébként összehalászni, és ez is eléggé szubjektív, mert aki mondjuk Messhuggah-t reggelizik, annak ez a korong egy király kis desszert lesz, hiszen azért nagyrészt a négynegyed dominál, nem kell átkalibrálni az agyunkat kilenctizenhatodba meg isten tudja mibe. Néha egy-egy riffnél azért vakartam a fejem, hogy hol az egy, de a legtöbbször egyértelmű a dolog.
Maguk a dalok meg mennek előre, mint az úthenger, Milán hangja pedig tökéletesen beilleszkedett a srácok eszeveszett riffjei közé. Nekem a mélyebb hörgései egy picivel jobban adják, de igazság szerint elég magas színvonalon hoz mindent. (még anno a Sleepless-szel láttam élőben, ott is működött minden rendesen) Talán az angolján lenne még mit csiszolni, de valljuk be, ez csak szőrszálhasogatás és próbálok olyasmiken fogást találni, amin nagyon nincsen, hogy ne csak nonstop herenyalogatás legyen a cikkből. Eddig is elismertem egyébként, hogy az Omega egy külön műfajt képvisel idehaza - talán a dash!-ék csináltak valami hasonlót, de szerintem az sokkal progosabb és kevésbé darkos volt -, most viszont sikerült önmagukat felülmúlni és masszívan hallgathatóbb, "fülbemászóbb" dalokat írni. (De azért nyilván epikus dallamokat és tiszta éneket ne keressen senki, hiszen ez baromira nem az a fesztivál!) Igazság szerint nekem azok a kedvenc részeim az albumon, amikor megtörik a döngölde és kicsit beindul a veretés: ahogy a Denying Our Reality-ben bejön az akusztikus gitár majd vissza az egész, vagy ahogy a Chain Reaction ütemet vált az szenzációs, majd a végére belassul… Nálam az a dal viszi az album legjobbja címet. A két gitár is akkor tetszik a legjobban, amikor kicsit elkülönülnek egymástól és az egyik valami dallamosabb (na azért annyira nem!), magasabb fekvésben molyol, míg a másik viszi a darát. Máskor meg iszonyatosan örülök a 7 húrnak meg a béka segge alatti kruttyogásnak.
Szóval összességében egy elejétől a végéig kidolgozott, végletekig letisztázott korong lett a Trinity, amivel a srácoknak sikerült szintet lépni mind hazai, mind nemzetközi viszonylatban - és mindezt baromira meg is érdemlik. Egy olyan szubzsánerben alkotnak kiválót, amiben gyakorlatilag önmagukkal versenyeznek idehaza, mégis feljebb és feljebb pakolják az átugrásra váró lécet, ez pedig egy igencsak szimpatikus hozzáállás. Én a magam részéről kajálom az albumot, mint dagadt gyerek a BigMac-et, és ha erre járnak majd az arcok, akkor tuti, hogy lenézek a bulijukra. Éljenek az igényes magyar bandák!
Jam
A bejegyzés trackback címe:
Kommentek:
A hozzászólások a vonatkozó jogszabályok értelmében felhasználói tartalomnak minősülnek, értük a szolgáltatás technikai üzemeltetője semmilyen felelősséget nem vállal, azokat nem ellenőrzi. Kifogás esetén forduljon a blog szerkesztőjéhez. Részletek a Felhasználási feltételekben és az adatvédelmi tájékoztatóban.