5 év után ismét hazánkba látogat a partycore egyik legjelesebb képviselője, akiket a dán Eskimo Callboy és az amerikai The Browning kísér majd. Tufa breakekből és káromkodásból nem lesz hiány, de valószínűleg a hajó is meg fog mozdulni!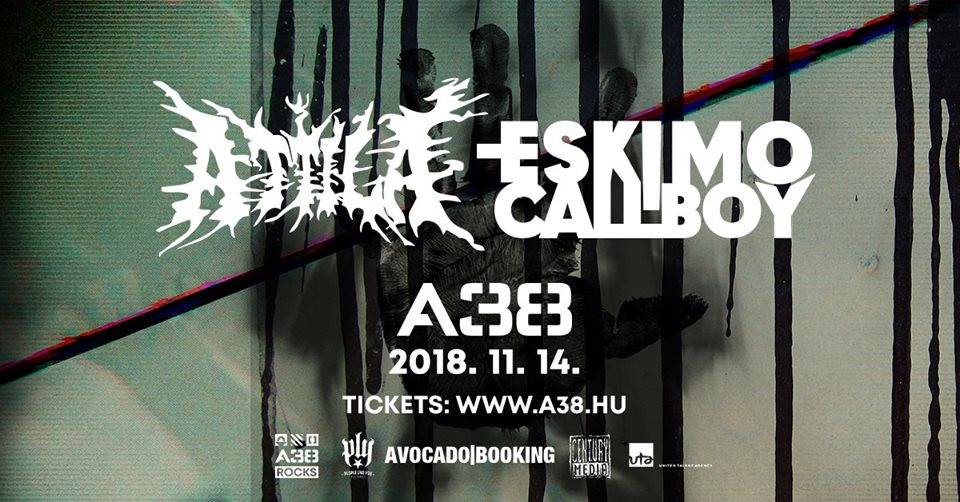 A Fronz vezette Attila éppen lemezmegjelenés előtt áll, legújabb kiadványuk a Retribution címet viseli majd, úgyhogy ha szeretnétek még megjelenés előtt belehallgatni, akkor itt a kiváló alkalom. Az előzetesen megszellőztetett dalok tekintetében fejszaggató riffekre és masszív poénhalmozásra kell számítanunk (igen, itt a Pizza című remek szerzeményre gondolok). Az Eskimo Callboy ugyan tavaly hozta ki legújabb szerzeményét The Scene címen, viszont abban talán egyetérthetünk, hogy 2017-es teltházas koncert és a lemez minősége garantálja, hogy szintén nem kis bulinak nézünk elébe. Az pedig már csak hab a tortán, hogy a szintén frisslemezes The Browning (október végén jött ki a Geist) csatlakozott a kiváló duetthez, hiszen a jó electronicore eléggé hiánycikknek számít manapság.
A jegyek sajnos már elfogytak, viszont az esemény facebook oldalán megy a csere-bere, úgyhogy próbáljatok szerencsét, hátha éppen elcsíptek egyet. A jegyek 4200 Ft-ért találtak gazdára, úgyhogy ekörül érdemes adni érte, ha találtok eladót. A koncert napján 5000 lett volna a belépő, de azokra már, úgy néz ki, nem lesz szükség. A többiekkel ott tali!
Jam
A bejegyzés trackback címe:
Kommentek:
A hozzászólások a vonatkozó jogszabályok értelmében felhasználói tartalomnak minősülnek, értük a szolgáltatás technikai üzemeltetője semmilyen felelősséget nem vállal, azokat nem ellenőrzi. Kifogás esetén forduljon a blog szerkesztőjéhez. Részletek a Felhasználási feltételekben és az adatvédelmi tájékoztatóban.