A magukat csak "smoker-metal" műfajba soroló Red Swamp egyedi módon keveri a stoner és sludge hatásokat - zenéjükben felfedezhető a Black Sabbath, a Down, a Pantera, a Clutch, a Crowbar, a Lamb of God és még sok más zenekar lenyomata.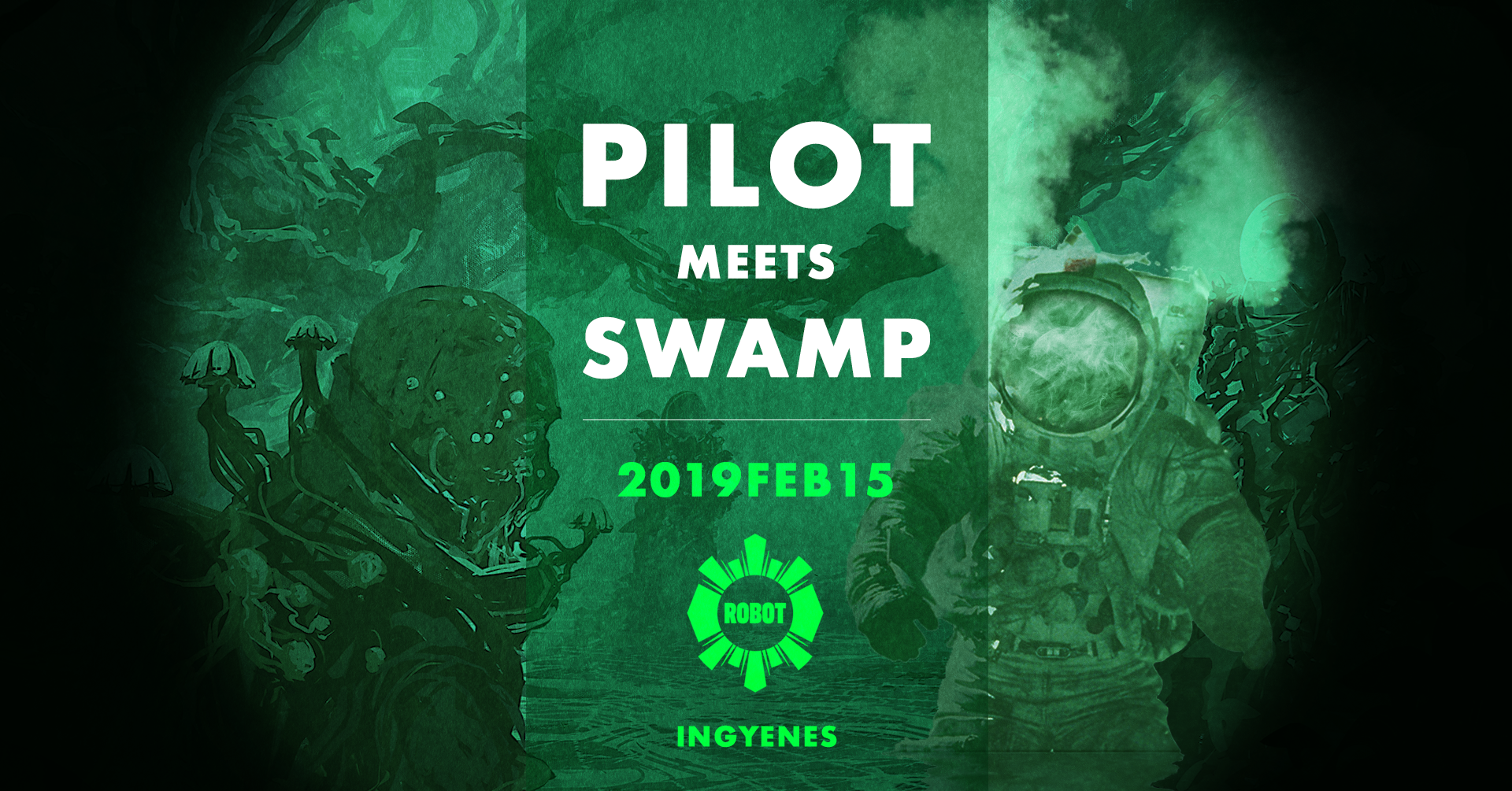 A srácok 2015 óta borzolják a magyar underground színtér szőrzetét alulról-felülről, játszottak a Clutch, a 1000mods, és a Belzebong előtt is, második, kiváló visszhangú nagylemezük, a Desertdrive (amit baromira imádtunk!) pedig tavaly április 20-án jelent meg, a 2016-os Tiszassippi méltó utódjaként. 2018-ban sok helyen megfordult a zenekar itthon, és külföldre is kimerészkedett, eddigi legsűrűbb fesztiválszezonjuk után sikeres őszi turnét zártak. Év végére a banda új, állandó tagokkal erősítette magát - az új felállást már tavaly év végén volt alkalom meglesni a Trillion és a Dungaree társaságában Fehérváron, de Budapesten most először mutatkozik be a füstös metálgépezet Nagy Dani gitárossal és Illés Ádám dobossal.
A frissítés a vártnál is több energiával turbózta fel a csapatot, ennek eredményeképpen egy friss új dalt is visznek a február 15-ei Robotos bulira. Az este fényét tovább növeli a budapesti space/stoner rock-ot játszó Autopilot, akik szintén új anyaggal készülnek. A nívós alkalomra tekintettel a buli ingyenes, hiszen csak úgy lehet megfelelően ünnepelni, ha minél többen vagyunk, így a Swamp legénység nagy szeretettel várja minden eddigi és jövőbeli rajongóját pénteken a Robotba, ahol enyhe agyeldobás és minimum önfeledt derékból bólogatás várható.
KONCERT ESEMÉNY: https://www.facebook.com/events/2181985308531171/
FACEBOOK: https://www.facebook.com/swamp.band.budapest/
INSTAGRAM: https://www.instagram.com/red_swamp_band/
YOUTUBE: http://bit.ly/redswamp_yt_channel
BANDCAMP: http://bit.ly/desertdrive_fullalbum
SPOTIFY: http://bit.ly/rs-desertdrive-spotify
ITUNES: http://bit.ly/rs-desertdrive-itunes
DEEZER: http://bit.ly/rs-desertdrive-deezer
GOOGLE PLAY: http://bit.ly/rs-desertdrive-googleplay
Jam
A bejegyzés trackback címe:
Kommentek:
A hozzászólások a vonatkozó jogszabályok értelmében felhasználói tartalomnak minősülnek, értük a szolgáltatás technikai üzemeltetője semmilyen felelősséget nem vállal, azokat nem ellenőrzi. Kifogás esetén forduljon a blog szerkesztőjéhez. Részletek a Felhasználási feltételekben és az adatvédelmi tájékoztatóban.