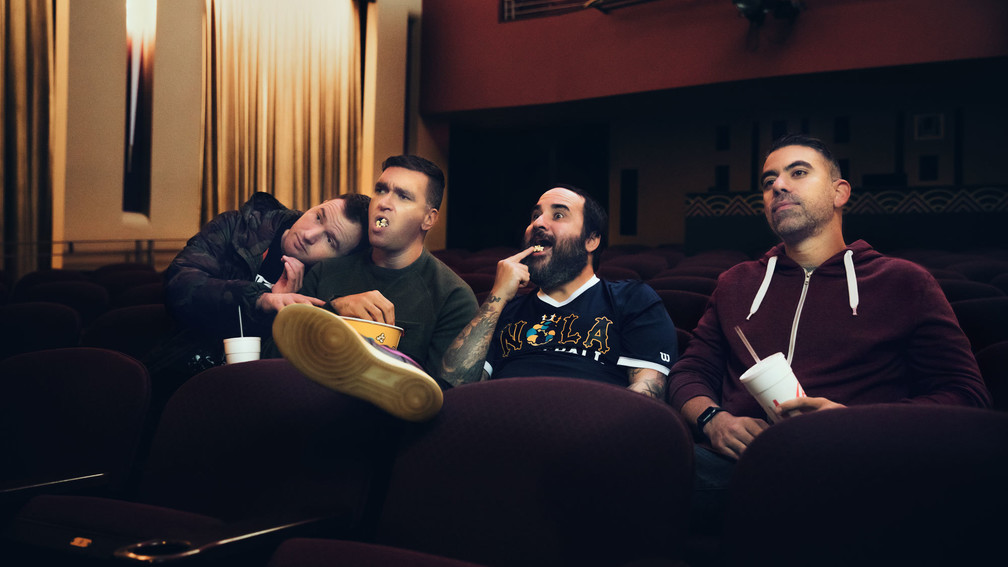 Májusban érkezik a poppunk nagyágyúinak legújabb EP-je, ami a From The Screen To Your Stereo sorozatuk harmadik epizódja lesz, ahol filmes betétdalokat dolgoznak át a saját szájízük szerint. A legelső beharangozó erről az anyagról a The Greatest Showman egyik instant klasszikusa, ami zseniálisan áll a srácoknak, a klip pedig kellően hozza a hangulatot - no persze nem a filmét, hanem a bandáét! Ha már tavaly kihoztam az Ice Nine Kils filmes tematikájú lemezét Év Albumának, akkor már csak kötelességből is baromira várom ezt az anyagot, s noha a stílus teljesen más lesz, atól még a filmbuziknak kötelező darab! 
Jam
A bejegyzés trackback címe:
Kommentek:
A hozzászólások a vonatkozó jogszabályok értelmében felhasználói tartalomnak minősülnek, értük a szolgáltatás technikai üzemeltetője semmilyen felelősséget nem vállal, azokat nem ellenőrzi. Kifogás esetén forduljon a blog szerkesztőjéhez. Részletek a Felhasználási feltételekben és az adatvédelmi tájékoztatóban.