Szombaton, azaz január 18-án megindult a 2020-as koncertszezon, legalábbis az ország egyik legjobb koncertbandájának, a Fish!-nek. Krisztiánék nem is sokat teketóriáztak, a Barba Negrában ismét lefektették az alapszabályt: ha házibuliról van szó, ők a legjobbak!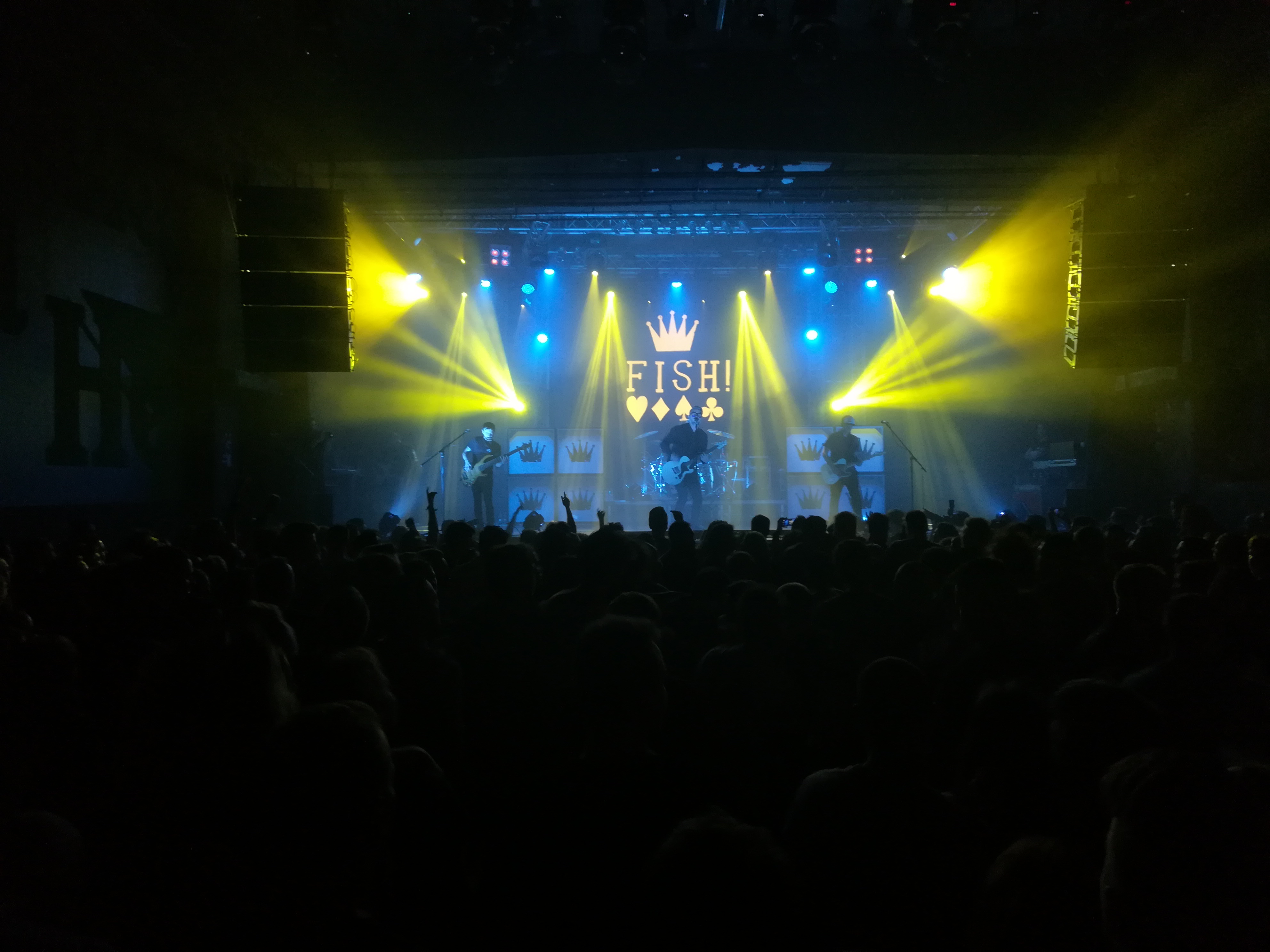 Elvileg 20.00-kor indított volna a Polytrip, de a három srác úgy gondolta, hogy öt perccel korábban nyitnak, úgyhogy áldottam az előrelátásomat, hogy nem az utolsó pillanatban estem be. Teljesen vakon repültem egyébként, már ami a srácok zenéjét illeti, de utólag meg kellett állapítanom, hogy ez nem a véletlen műve. Ugyanis bőven aktualizálva van már a zene és az énekstílus is, de tagadhatatlan, hogy baromi sokat merítenek a Nirvanaból. Akik meg nálam soha nem tudtak hetven kilométernél közelebb férkőzni a szívemhez, tehát valószínű, hogy ezért nem is botlottam még a Polytrip-be. Zeneileg egyébként nem nagyon lehetett belekötni a félórás műsorba, a pengetős szekció különösen élte az estét és egészen elképesztő riffeket és dallamokat hoztak elő a hangszereikből. Ráadásul Lugosi Daninak volt pár olyan témája, ami mellett meg kellett emelnem a kalapom, az pedig, hogy még énekelt is ezek mellett, az tényleg elismerésre késztetett. A dob kicsit talán háttérbe volt szorulva a pengetősökkel szemben, de arra sem mondhatnám, hogy kilógott a sorból, inkább csak alázatosan a frontvonal alá dolgozott. Az énekkel voltak néha bajok a magasabb, tisztább tartományokban, de amint Dani berekesztett, onnantól már működött az egész. Amikor meg lehangolták a gitárokat és hoztak egy kétperces, nonstop ordibálos rifforgiát, akkor fel kellett kiáltanom magamban: de srácok, EZ HOL VOLT EDDIG? Ebből kéne sokkal, sokkal több…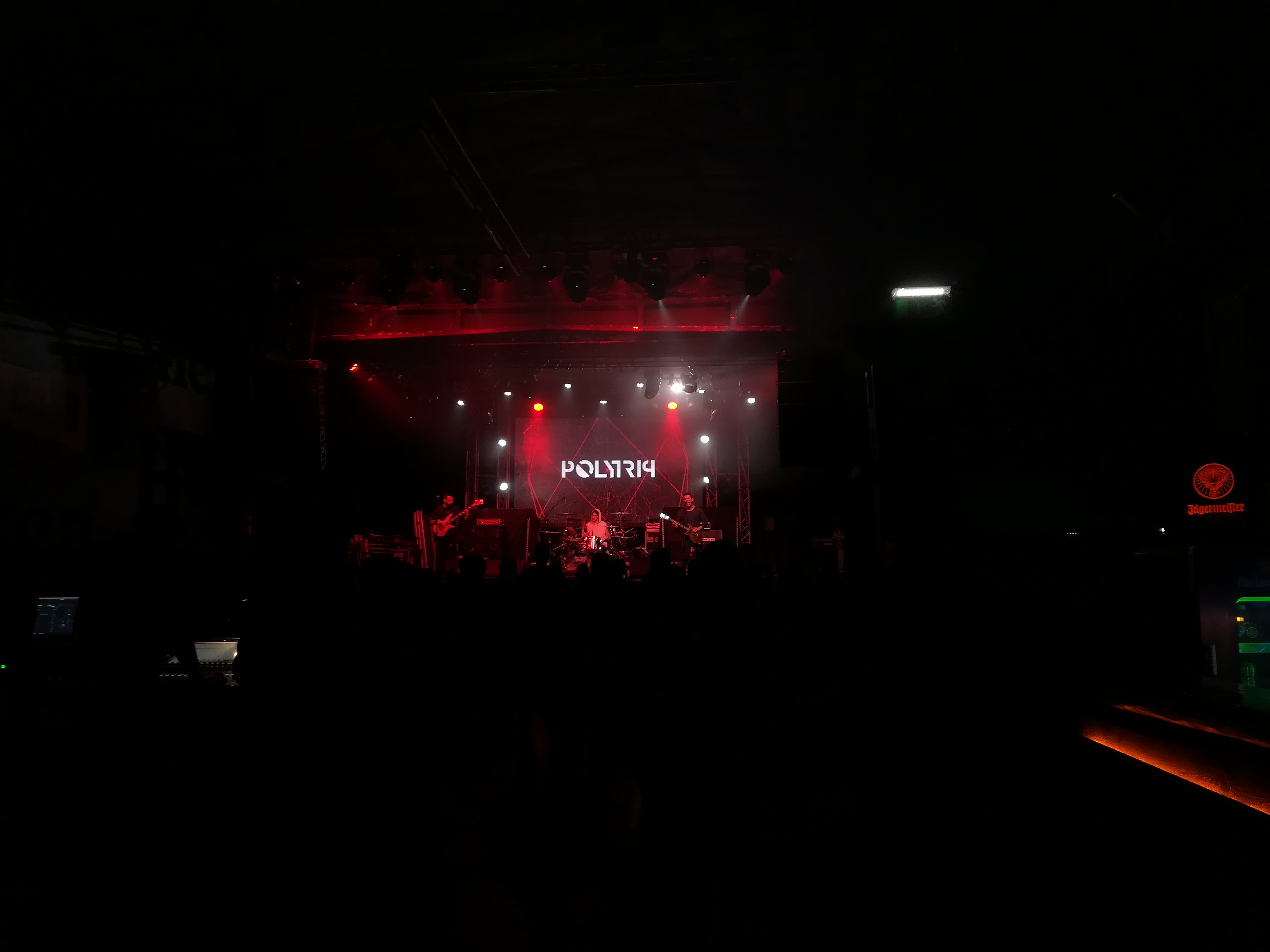 Másodikként a New Friend Request borzolta a kedélyeket, akiket én amúgy eléggé bírok, viszont még sosem voltam a koncertjükön, úgyhogy eléggé kíváncsian álltam a hangosítópult előtt – nyilván, mivel ott a legjobb a hangzás elvileg. Ezzel amúgy nem is nagyon volt baj, egyedül talán Sanyi gitárját lehetett kevésbé kivenni, hiszen láttam én, hogy mást játszik, mint a ritmusgitár, csak éppen nem hallottam. Kivéve a szólókat – azt a keveset -, ott a kiemelő sokat segített. A zenére amúgy nem lehetett panaszunk, hiszen az A-ra vagy G-re (vagy jóégtudja mire) dropolt gitárok úgy toltak, mint egy hetventonnás markoló. A Félek attól, aki átölel-nél konkrétan ujjongtam, hogy mennyire pofásan szól a cucc és micsoda erő van ebben a zenében. Az pedig, hogy az AK26 Blöff-jét betették intrónak, már csak hab volt a tortán. Egyedül sajnos Laci hangjába tudok belekötni, mert amíg a Polytripben Dani hangja a magas tartományoknál remegett, itt Lacinál a mélyekkel volt gond az elején. Aztán jöttek az új dalok a műsorban, amik még annyira nincsenek a torkában, mint az előző lemez tételei, na, ezeknél már nagyjából mindenhol volt baj… Viszont tény, hogy a srác egyedül énekel és hörög is egyben, szóval ilyenkor mindig elnézőbb szoktam lenni, mert Matty Mullins-on, Jeremy McKinnon-on és Sam Carteren kívül nem sok énekes tudja ezt huzamosabb ideig hozni tisztán. Szóval összességében baromi jó volt látni a srácokat élőben, Laci kiváló frontember (lesz, ha egy kicsit kevesebb Senior Hal-at tesz a műsorába), a cucc baromi erősen szólt, a közönség is kezdett beindulni, a dalokat szerettem… Szóval várjuk az új lemezt!
Háromnegyed tízkor, halálpontosan jöttek a halak és csinálták, amit mindig is a legjobban csináltak: hangulatot. Igazából már annyiszor dicsértem őket halálra (HALálra, ééééérted?), hogy már magamat is kezdem unni és baromi szívesen belekötnék a műsorba, de nem tudok. Az elejétől a végéig ömlenek a slágerek, a tempó eszméletlen (Dáci nyilván egy őrült a dobok mögött), a konferanszié első osztályú, a zenészteljesítmény hibátlan, a hangulat a tetőfokon… Valószínűleg nem is azért szeretnek az emberek Fish! koncertre járni, mert akkor arpeggio-zások mennek, meg a függetlenített dobjáték netovábbját hallják, hanem mert elkapja őket a lendület, kiszakadnak a monoton hétköznapokból és önfeledten üvöltve hagyhatják maguk mögött a problémákat. Krisztián pedig minimum négyszer-ötször ki is tért rá, hogy ez az egész erről szól, ők ezért csinálják ezt az egészet. Mi pedig ezért fogunk ezután is eljárni rájuk, bárhol, bármikor. Menetrendszerűen jött az összes geg és zenei kikacsintás, amiket már megszoktunk (One, Be My Rock n Roll Queen, Sometimes, I Want It That Way…), viszont egy dolog miatt mégis szomorú voltam. Fogadtunk a koncert előtt, hogy Billie Eilish Bad Guy című eposza valahogyan meg lesz idézve, hiszen hatalmas ziccer lett volna és nem… De ettől függetlenül hibátlan volt az egész, a halak még mindig a halak, és reméljük, még vagy 40 évig azok is maradnak – á la Stones!
Jam
A bejegyzés trackback címe:
Kommentek:
A hozzászólások a vonatkozó jogszabályok értelmében felhasználói tartalomnak minősülnek, értük a szolgáltatás technikai üzemeltetője semmilyen felelősséget nem vállal, azokat nem ellenőrzi. Kifogás esetén forduljon a blog szerkesztőjéhez. Részletek a Felhasználási feltételekben és az adatvédelmi tájékoztatóban.