Igazi télűző csemegének ígérkezik Puskás Petiék megmozdulása az A38-on, hiszen a hangulat garantáltan forró lesz, a főváros pedig már hónapok óta nem kapott a bandából, úgyhogy éppen ideje lesz pótolni! A bemelegítésre a flegmaság példaképeinek kikiáltott The Palace vállalkozott, kíváncsian várjuk!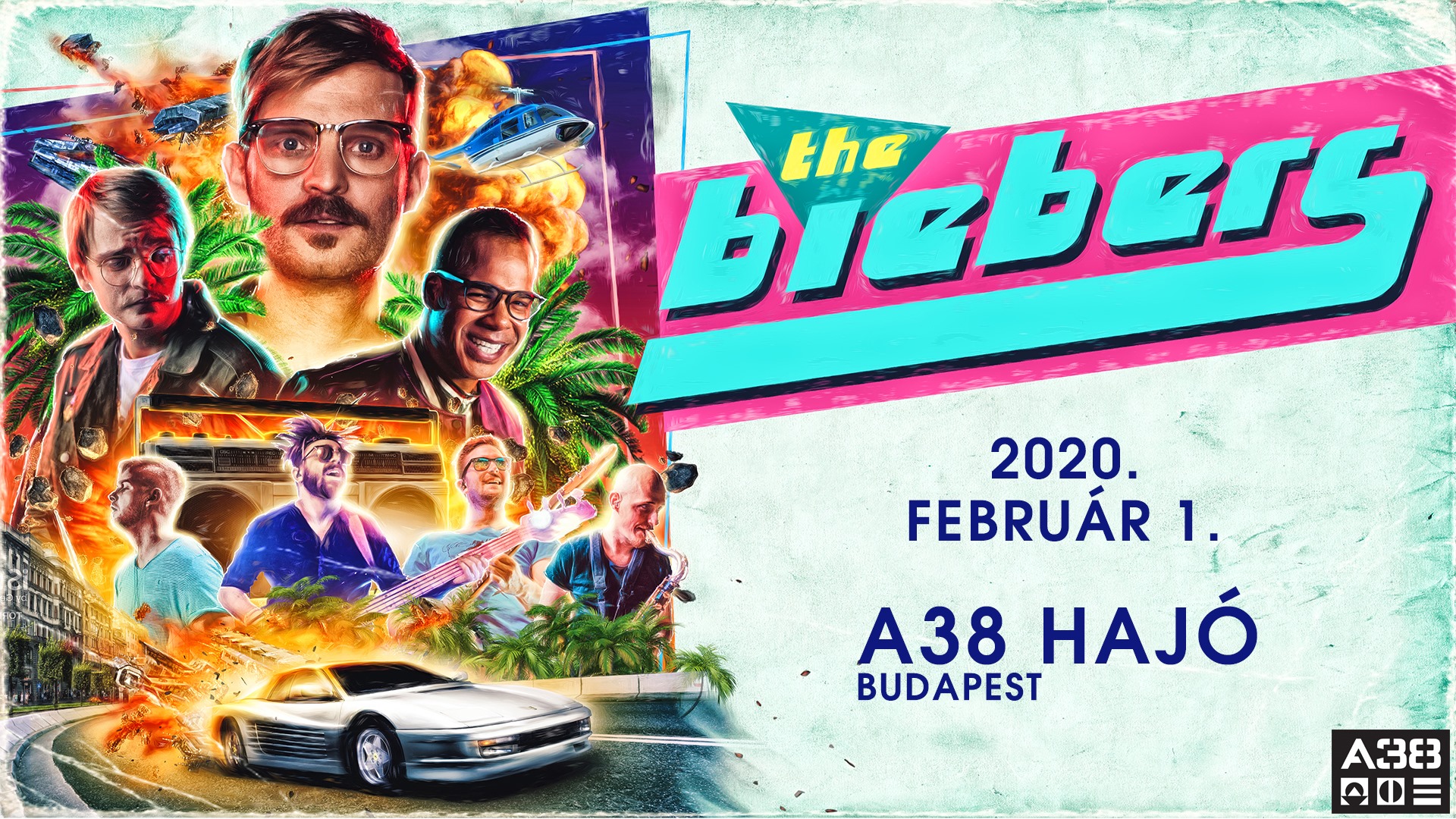 Bár már a második The Biebers nagylemez, a Vár a holnap is három éve nyomja a boltok polcait, valahogy mégsem szűnik a banda népszerűsége, sőt mi több, egyre csak növekszik. Nyilván ehhez hozzátartozik Puskás Peti celeb státusza is, de aki hallotta a korong dalait, vagy csak néz tévét, az óhatatlanul is belefut a zenekar slágereibe. Ezek pedig vannak önmaguk jogán is akkora entitások, hogy megtartsák, sőt növeljék a #biberscsalád tagságát. Éppen ezért mi is kíváncsiak lettünk, hogy milyen élőben a banda, tehát ellátogatunk február 1-jén az A38-ra, hogy megtapasztaljuk a télűző parti forró élményét, testközelből. Ráadásul a megboldogult – és emellett vagány és életképes – Flatband romjain főnixként éledő The Palace nyitja az estét, akik ugyan neten keresztül még nem túl meggyőzők, de hátha élőben jobban működnek!
Jegyeket 2690 Ft-ért tudtok vásárolni a Hajón, ha pedig a helyszínen vennétek tikettet, akkor 2990 Ft lesz a végső licit. Minden egyébről a Facebook esemény alatt tudtok értesülni. Hawaii ingeket fel és irány a Hajó!
Jam
A bejegyzés trackback címe:
Kommentek:
A hozzászólások a vonatkozó jogszabályok értelmében felhasználói tartalomnak minősülnek, értük a szolgáltatás technikai üzemeltetője semmilyen felelősséget nem vállal, azokat nem ellenőrzi. Kifogás esetén forduljon a blog szerkesztőjéhez. Részletek a Felhasználási feltételekben és az adatvédelmi tájékoztatóban.