Idén jelentkezett új lemezzel a 2000-es évek post-grunge/rock csapata Explosions címmel, de aki csak a klasszikusokra vágyik, valószínűleg az is megtalálja majd a kedvére valót. Matt Walst-ék szeptember 30-án, azaz most pénteken veszik be fővárosunkat, jegyek még kaphatók, ne maradjatok le!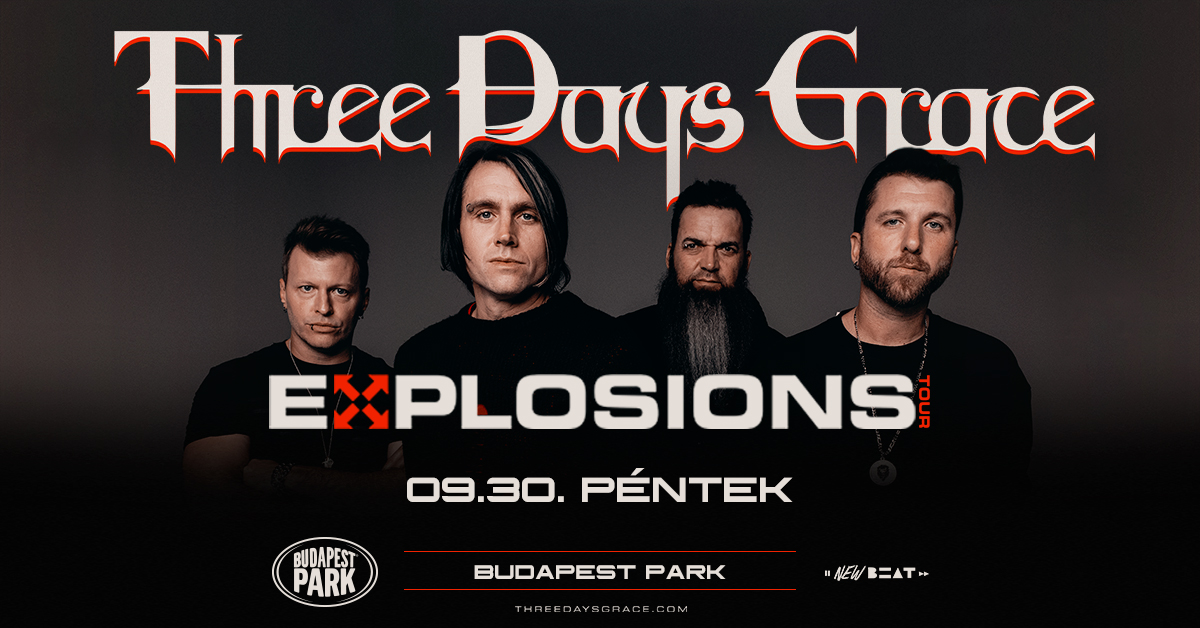 2019 után újfent ellátogatnak hozzánk a kanadai rockerek, akik annyi díjjal és listavezető slágerrel rendelkeznek, hogy felsorolni is nehéz lenne. Ha csak annyit mondunk, hogy Animal I Have Become, Pain, Break, I Hate Everything, Chalk Outline, Home, Just Like You vagy éppen az ultraklasszik Never Too Late, akkor máris felbuzog a tinivér minden korombeliben és máris rohan jegyet venni. Tulajdonképpen erről van szó, s ugyan már nem Adam Gontier a banda frontembere, de Matt-tel is kihozott már a banda három korrekt pluszos lemezt, tehát számot írni nem felejtettek el a rockerek, a legutóbbi koncert nyomán pedig az is kijelenthető, hogy zenélni sem. Úgyhogy aki át akarja élni fiatalsága minden könnycseppét vagy éppen újkori favorit nála a "tédégé", annak szeptember 30-án, azaz pénteken irány a Budapest Park!
Jegyet az alábbi linken tudtok vásárolni 10.999 Ft-ért a küzdőtérre és 15.999 Ft-ért a teraszra. Kapunyitás szokásosan 18.00-kor s ugyan előzenekarról még semmi hír, amint lesz, mi is tudatni fogjuk veletek! Bár azon sem lennénk meglepődve, ha nem lenne, hiszen egy jó kétórás buli is simán kijön a srácok slágerhalmazából. Minden egyéb infót az eseménynél tudtok magatokba szívni, úgyhogy részünkről már csak ennyit: ottali!
Jam
A bejegyzés trackback címe:
Kommentek:
A hozzászólások a vonatkozó jogszabályok értelmében felhasználói tartalomnak minősülnek, értük a szolgáltatás technikai üzemeltetője semmilyen felelősséget nem vállal, azokat nem ellenőrzi. Kifogás esetén forduljon a blog szerkesztőjéhez. Részletek a Felhasználási feltételekben és az adatvédelmi tájékoztatóban.