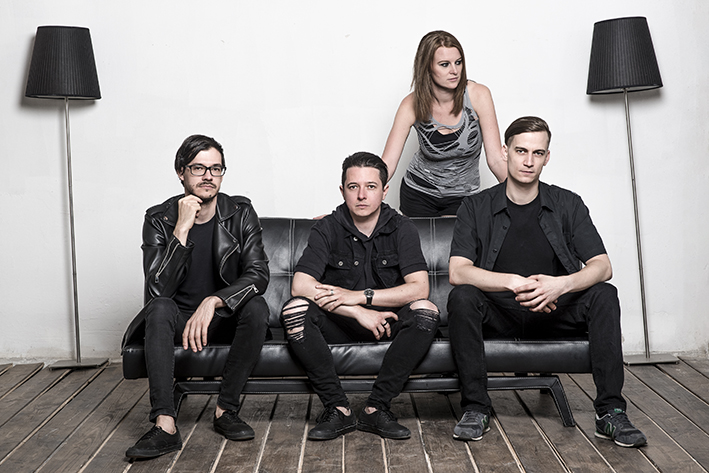 Koncertklipet hozott a kecskeméti Nova Prospect, amivel továbbra is a tavalyi lemezt promótálják, ezt pedig igencsak jól teszik, hiszen mi is baromira imádtuk! Plusz külön öröm, hogy koncertképekből összeollózott a videó, hiszen nemrég voltunk a srácok esztergomi buliján, ahol mi is forgattunk, és még beszélgettünk is velük egy kicsit, szóval szép emlékeket idéznek a képsorok. Plusz, ha már itt tartunk, akkor a dal is bivalyerős, amiről Kiss Jocó, a zenekar gitárosa és fő agytekervénye a következőket mondta a NuSkullnak:
"A Túlélni készült el utolsóként a Jövő kilátással nagylemez dalai közül. Már majdnem lezártuk a dalírási folyamatot, amikor éreztem, hogy hiányzik még egy dal, és elég gyorsan ki is gurultak az alaptémák, amit gyorsan össze is raktunk. A szöveg egy elnyomó hatalomról van szó, akitől szabadulni próbálsz. Schautek Bálint szövegírónk ezzel a dallal szól be az arcnak. :D Kár lett volna kihagyni ezt a nótát, mert az új nagylemez egyik leghúzósabb, legfogósabb dala lett, amit mindenképp klipesíteni is akartunk.
Ez a zenekar első, kvázi saját gyártású klipje, ugyanis a videó a zenekar koncertfotóit is jegyző, a Nova csapathoz tartozó Pintér Judit nevéhez fűződik. A videoklip vázát a februári Akváriumos bulin készült felvételek adják, kiegészítve a Tales of Eveninggel és Leecherrel közös "A fény nyomában" turné első felének állomásain készült bevágásokkal."
Jam
A bejegyzés trackback címe:
Kommentek:
A hozzászólások a vonatkozó jogszabályok értelmében felhasználói tartalomnak minősülnek, értük a szolgáltatás technikai üzemeltetője semmilyen felelősséget nem vállal, azokat nem ellenőrzi. Kifogás esetén forduljon a blog szerkesztőjéhez. Részletek a Felhasználási feltételekben és az adatvédelmi tájékoztatóban.