Bár eddig sem állt távol a bandától a horror téma és a teátrális dalok és előadásmód, most mégis egy egészen zseniális ötlettel hozakodtak elő: klasszikus horrorfilmek ihlette dalokból húzták fel a legújabb lemezük díszleteit. Te pedig hallgatod, és amikor felismered, hogy miről is szól egy-egy dal, megborzongsz és mosolyogni kezdesz. Ettől zseniális ez az album!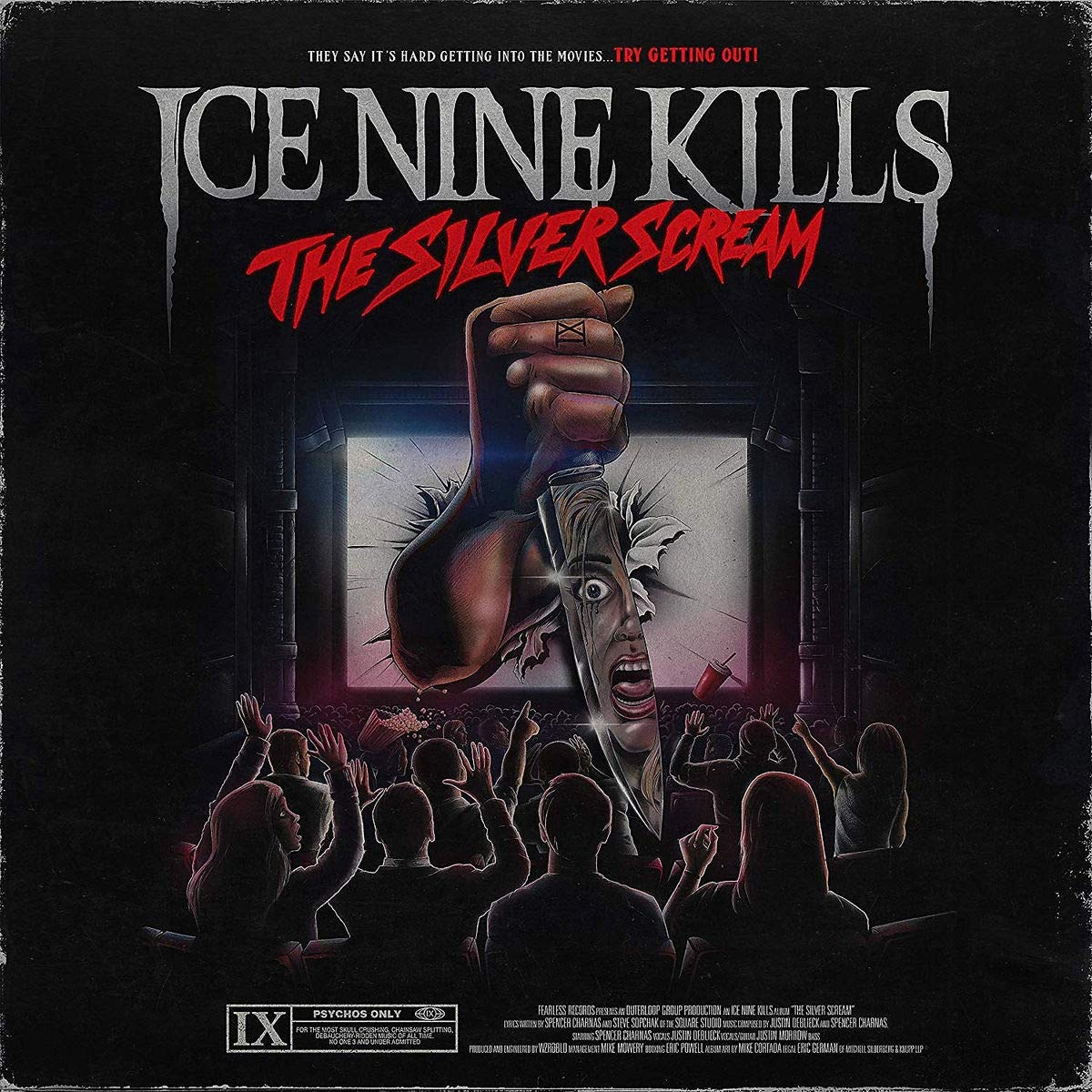 Nem rejtem véka alá, hogy a horror műfajt is igen kedvelem, a metalcore-os, post-hardcore-os témák pedig a szívem csücskei (már ha igényes tálalásban kapom őket), úgyhogy alapból egy akkora előnnyel indított a banda, hogy nehéz lett volna buktát csinálni belőle (hát még pitét - bocs). Nyilván ez nem egy újkeletű dolog, hiszen a metal és a horror gyakorlatilag a műfajok létezésének kezdete óta kéz a kézben járnak (ugye, Ozzy? Ramones? The Misfits?), de olyanról még nem hallottam, hogy elejétől a végéig erre hegyezne ki valaki egy albumot, ráadásul itt nem soundtrackekről van szó, vagy a filmzene egyes elemeinek felhasználásáról, hanem teljesen önálló identitással rendelkező, filmek ihlette dalokról. De nem akarom túlmagyarázni az egész jelenséget, mert úgyis akkor fog beütni ez az egész koncepció, amikor leülsz meghallgatni a lemezt, majd a Cápa ihlette Rocking The Boat-ban meghallod a "15 perc múlva ott vagyunk. – 15 perc? Addigra cápaeledel lesz belőlünk" sorokat, és megérted mire megy ki a játék. De szinte minden dalba sikerült beletenni olyan elemeket az ihlető filmekből, amikor mosolyra húzódik az egyszeri filmimádó szája, és deresedő lelki szemei előtt felsejlik Jack Nicholson őrült tekintete a Ragyogásból, vagy meghallja Freddy Krueger körmeinek csikrogó hangját a fémen. Nem lőnék le minden ilyen apróságot, mindenképpen fedezzétek fel magatoknak, és ha kedvetek tartja, akkor kommentben jöhet, hogy melyik volt a kedvencetek!
Zeneileg szerencsére sikerült elkerülni azt a csapdát, hogy minden horrornak egy sötét, véget nem érő breakdown-tenger ad otthont, vannak egészen lírai szerzemények is, amik nem is a slasherkedést vagy a mészárlást, hanem az adott film lelki oldalát, érzelmi töltetét vették ihletésül. A másik nagy ötlet, hogy hol a gyilkos, hol az üldözők, hol egy kívülálló vagy épp az áldozat szemszögéből éljük végig az eseményeket, amiket már úgyis ismerünk, mégis sikerült feldobni egy kicsit az alapokat. Szóval visszatérve, zeneileg egy sokrétű, ötletekkel teletömött 13 dallal állunk szemben, ami a sodró lendületű agyeldobástól a deathcore breakeken át a Love Bites lírájáig mindent felvonultat, hogy fenntartsa érdeklődésünket. Az A Grave Mistake zongorás témája és az IT Is The End fúvósai pedig külön tapsot érdemelnek. Persze, alapból egy metalcore bandával van dolgunk, tehát senki ne lepődjön meg, hogy Spencer egészen sokat kiabál és a darálda is elő-előkerül, viszont az epikus refréneknél mindenért kárpótolnak bennünket. Eszméletlen hangszíne van az úriembernek, Justin DeBlieck gitárossal pedig egy kiváló párost alkotnak vokálok terén. Aztán a Cápás dalban Jeremy Schwartz (a banda korábbi énekese) teszi tiszteletét, a The Jig Is Up-ban a Finch-es Randy gitározgat egy kicsit, de beugrik egy dal erejéig Tony Lovato a Mest-ből, a fináléra pedig befut még vagy 5-6 közreműködő. Ebből is látható, hogy a srácok semmit nem apróztak el a lemez készítése közben, zeneileg, szövegileg, közreműködők tekintetében és sztorikban is igyekeztek kihozni magukból a maximumot.
Talán nem is meglepő ezen adatok tekintetében, hogy nekem ez a lemez instant szerelem volt, mikor a The American Nightmare klipjét megláttam, már akkor. Nagyon kevés olyan csapat van manapság, akik ennyire ötletesen és magas színvonalon tudják csinálni ezt a műfajt, nem beszélve arról, hogy ezzel a horroros köntössel olyan emlékeket idéznek, mint az Aiden vagy a korai My Chemical Romance, ami azért nem kis teljesítmény. Spencerék egy olyan lemezt kotlottak ki az elmúlt három évben, ami egyszerre múltidéző és teljesen aktuális, dallamos és kőkemény, megmosolyogtat és libabőröztet, mélybe taszít és magával ragad… Szóval értitek, egy vagon ellentét, ami miatt imádni kell ezt az előadást! Most már csak annyit kérek, hogy végre hozzák el a bandát kis hazánkba, mert élőben is befizetnék a horror-showra (New Beat, Skalar Music, Phoenix Music, Dürer Kert, A38, hall valaki???)! Köszi!
Jam
A bejegyzés trackback címe:
Kommentek:
A hozzászólások a vonatkozó jogszabályok értelmében felhasználói tartalomnak minősülnek, értük a szolgáltatás technikai üzemeltetője semmilyen felelősséget nem vállal, azokat nem ellenőrzi. Kifogás esetén forduljon a blog szerkesztőjéhez. Részletek a Felhasználási feltételekben és az adatvédelmi tájékoztatóban.