A michigani kvintett harmadik lemeze mindenképpen előrelépés a korábbiakhoz képest, de előre le is kell szögezni, hogy a What Defines You egy sokszor-hallgatós, érlelődős anyag. Megvannak rajta a direkt slágeres részek ugyanúgy, mint a sokadszorra beütő, megvilágosodós témák. Lássuk!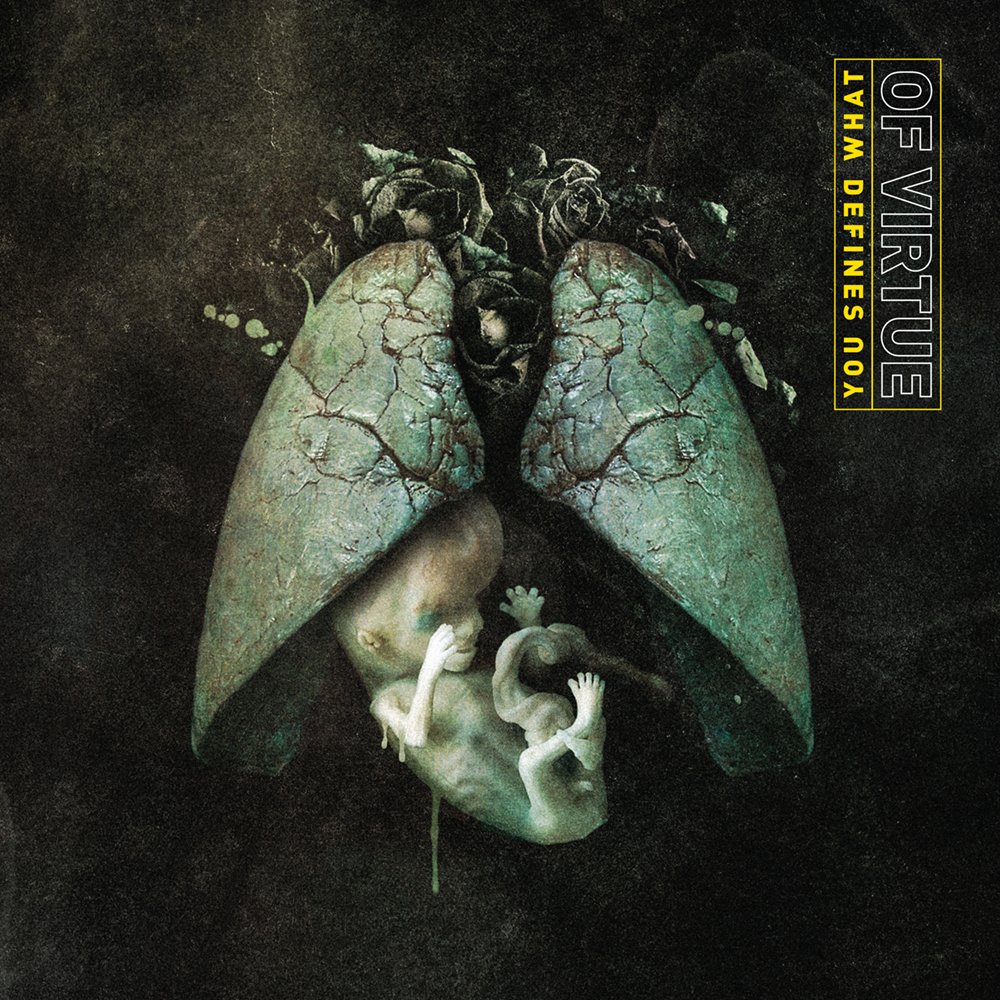 Egészen érdekes a kapcsolatom a csapattal, hiszen amíg Oliver, a csapat menedzsere rám nem írt, hogy készítsek már interjút a csapattal, addig azt sem tudtam igazán, hogy a világon vannak… Aztán sajnos az interjú kútba esett, hiszen nem tudtam ott lenni a The Word Alive-val közös, Düreres bulin, de Oliver a lelkemre kötötte, hogy legalább egy lemezkritikát kanyarítsak már a What Defines You-ról, hogy kicsit idehaza is terjedjen a srácok híre. Na, most ezzel a csomaggal a hónom alatt úgy ültem neki ennek a 10 dalnak, hogy "én ezt jóra hallgatom, Isten úccse!". Aztán rá kellett jönnöm, hogy ezeket a dalokat egyáltalán nem kell jóra hallgatni, merthogy jók önmagukban is, még akkor is, ha egészen kevés újdonságot hoznak a szcénába, ráadásul az elmélyedős, velősebb darabok nem is fognak mindenkinél betalálni.
A kezdéssel nincs semmi gond, hiszen a No Control kellő erélyességgel robban be, bátran kezet fogva a Suffer-rel, ami viszi tovább a duhajabb, energikusabb életérzést. A baj mindjárt ott kezdődik, hogy megtörik a sort a srácok egy-egy Alive-val és Immortal-lal, amik már korántsem bírnak akkora berántófaktorral (igen, létezik ilyen szó!), mint fentebb említett társaik. Nincs baj a megszólalással (ez persze igaz az egész korongra, hiszen a földre hangolt gitárok úgy a falhoz kennek, ahogy illik), nincs baj magukkal a dalokkal sem, egyszerűen csak az említett mélyedős, többször nekifutós dologról van szó. Aztán a Thanks For Nothing-nál gondol egyet az album és átmegy slágermetalba, ami hihetetlenül jót tesz az egésznek! Onnantól sokkal ragadósabbak a dallamok, sodróbb a lendület (gondoljunk a záró Confide In Me-re mindkét szempontból), táncolósabb az egész és sokkal jobban egyben van, mint a lemez első fele. Nincs azzal baj, hogy gyengébb dalok is kerülnek egy-egy lemezre, csak arra kellene vigyáznia a srácoknak, hogy ha az elejét nem nyomja végig valaki, hanem kikapcsolja, akkor nem jut el a csúcspontokig, pedig egészen sok olyan pillanat van a második etapon, amit kár lenne kihagyni.
Tyler baromi sokat énekel tisztán és ez jót is tesz a változatosságnak (á la mostani trendek, mint Atreyu, The Amity Affliction, stb., stb.), de még mindig Damon vokáljai hozzák az igazi bizsergető érzéseket. Nem is csoda, hiszen az ő orgánuma sokkal tisztább, sokkal magasabb éneklést tesz lehetővé, amivel élnek is az arcok. Ami pedig abszolút a tetőpontok egyike, az Kalie Wolfe vendégszereplése a Rivals-ból, hiszen a Pictures Of You könnyen lehetne az egyik legjobb modern metal/post-hardcore dal az évben, ha kellő ember ismerné... Amire még ki kell térni, az az ízlésesen és finom használt elektronika, amely légiessé teszi a dolgokat, ahol kell, de sohasem tolakodik. Valahogy így kell a programozáshoz nyúlni, ahogy a srácok tették. A gitárszólókból pedig minimum kétszer, de inkább négyszer ennyit is elbírna a korong, úgyhogy ezeket én nagyon erőltetném. Persze, tudom, így sokkal nagyobbat ütnek, amikor végre jönnek, ez nem is az a műfaj, de akkor is kevés! Viszont összességében még így is azt kell mondanom, hogy részrehajlás vagy sem, de az Of Virtue idei lemeze egy egészen kiváló hallgatnivaló, annyi változatossággal, ami pont elviszi a hátán az egészet, ebben a modern metaltengerben.
Jam
A bejegyzés trackback címe:
Kommentek:
A hozzászólások a vonatkozó jogszabályok értelmében felhasználói tartalomnak minősülnek, értük a szolgáltatás technikai üzemeltetője semmilyen felelősséget nem vállal, azokat nem ellenőrzi. Kifogás esetén forduljon a blog szerkesztőjéhez. Részletek a Felhasználási feltételekben és az adatvédelmi tájékoztatóban.