Alig nyolc hónappal a Volt Fesztiválos koncertje után a kilenc maszkos visszatér, hogy önálló bulin mutassa be a tavaly megjelent We Are Not Your Kind c. lemez dalait. De nem csak ezért lesz érdekes a Slipknot idei bulija, hanem azért is, mert hozzák magukkal a lengyel sátánizmus koronázatlan királyát, a Behemoth-ot is, holnap a Papp László Sportarénába.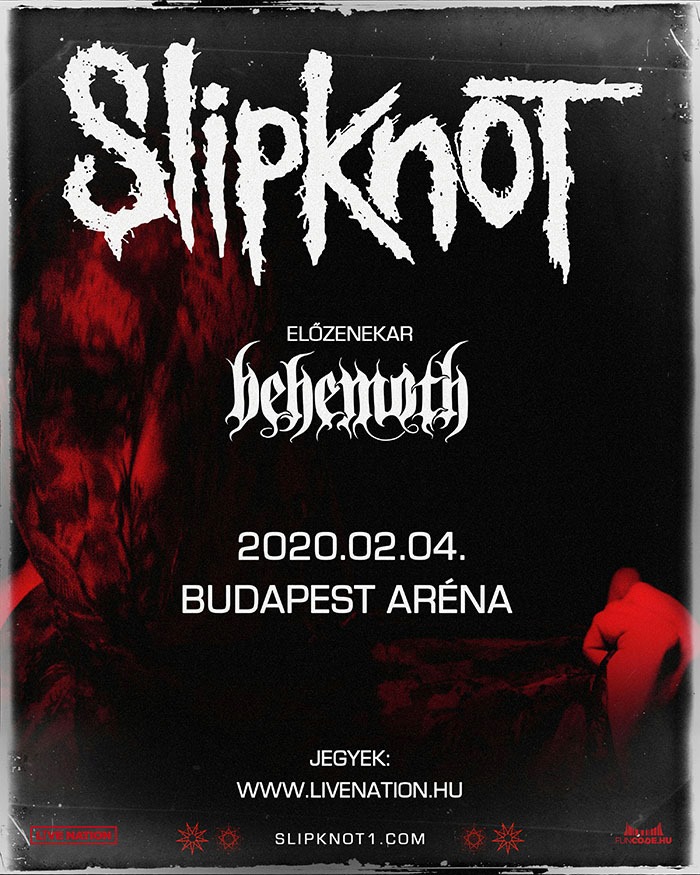 A Slipknotot valószínűleg az is ismeri, aki semmit nem konyít a metalhoz, hiszen az extravagáns kinézet, az overallok, a maszkok, az intenzív színpadi jelenlét, az elborultság, a dalok minősége, Corey Taylor hangja… tulajdonképpen minden kiemeli őket a tömegből. Nem is csoda, hogy jelenkorunk egyik legmeghatározóbb és legsikeresebb bandájáról beszélünk. Volt szerencsénk a tavalyi koncertet és megtekinteni, és kétségek nélkül állítjuk, hogy minden pillanata megérte a jegyárat, úgyhogy ha lehetőségetek engedi, mindenképpen tekintsétek meg a bandát, mert maradandó élményt kaptok! A bemelegítésről pedig az a Behemoth gondoskodik, akiknél a kibuggyanó belsőségek és a bikafejű meztelen nők olyan természetesnek hatnak, mint a búcsúturnés Slayer-bulik elmaradhatatlan fordított keresztjei.
Jegyeket 17.900-27.900 Ft között tudtok vásárolni a szervező Livenation és a Funcode oldalán. Egyelőre még nem teltházas az esemény, de ha nem akartok lecsúszni, szerezzétek be időben a jegyeket! Minden egyébről a hivatalos eseménynél tudtok tájékozódni Ottali!
Jam
A bejegyzés trackback címe:
Kommentek:
A hozzászólások a vonatkozó jogszabályok értelmében felhasználói tartalomnak minősülnek, értük a szolgáltatás technikai üzemeltetője semmilyen felelősséget nem vállal, azokat nem ellenőrzi. Kifogás esetén forduljon a blog szerkesztőjéhez. Részletek a Felhasználási feltételekben és az adatvédelmi tájékoztatóban.