Szeptember elején érkezik Magyarország egyetlen smoker-metal füstökösének, a RED SWAMP-nak új nagylemeze Time to Die címmel. A banda idén 5 éves és már a harmadik nagylemezükön dolgoznak. Féktelen, közvetlen és hangos koncertjeikről ismertek, irdatlan bólogatásra lehet majd számítani a 10 állomásos tavaszi turnén is a füstös életmódot folytató bandától.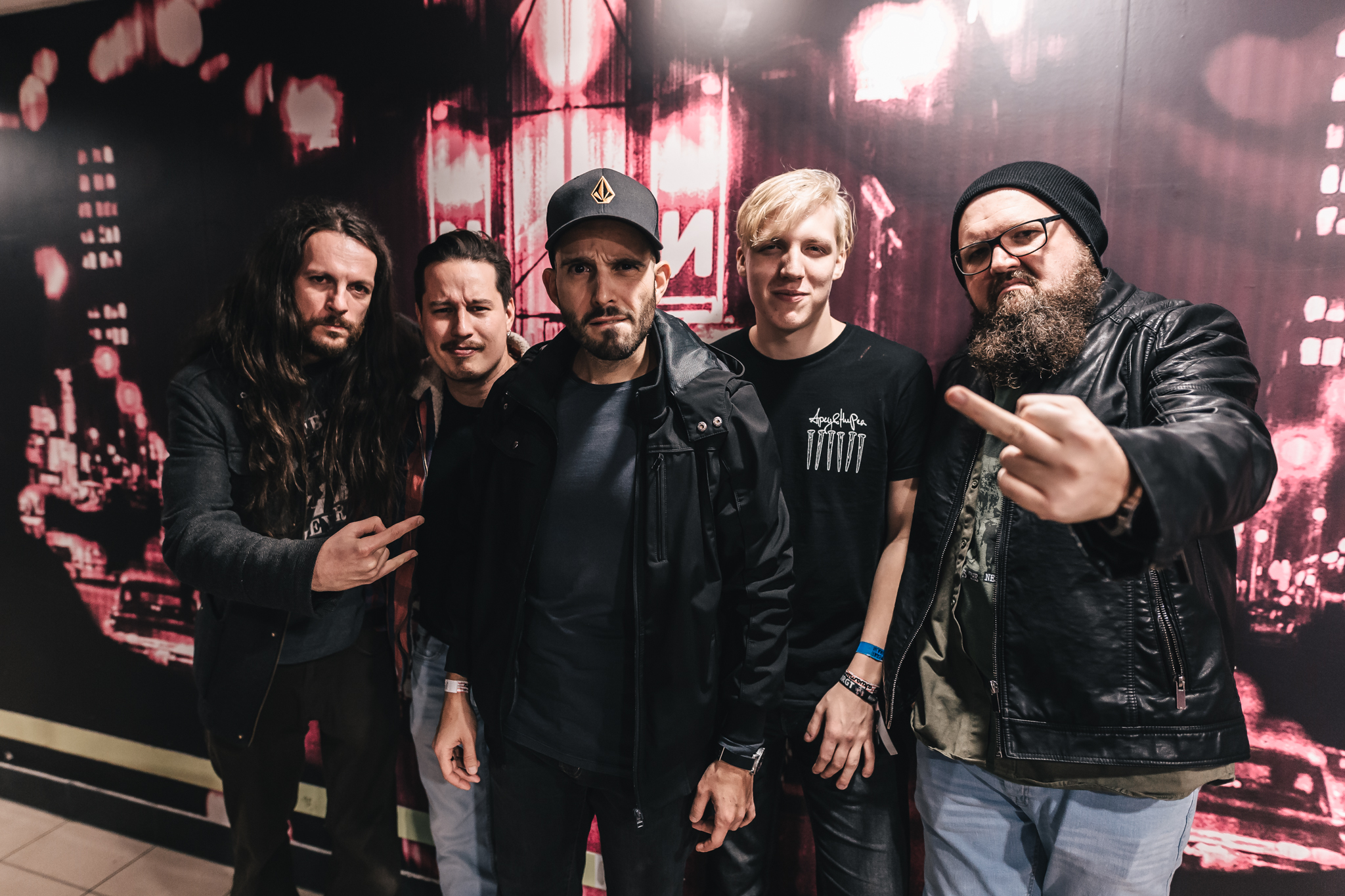 Fotó: Lányi Kristóf
Eddigi anyagaik itthon és külföldön is elismerő visszhangot kaptak. Talentométer fődíjasok, Éter Feszt díjazottak, Hangfoglaló támogatottak, Wacken Metal Battle veteránok. A harmadik album a Tiszassippi és a Desertdrive méltó utódja lesz: továbbra is a Pantera súlya keveredik a Down dallamosságával, Sabbathos füstköntösben, Clutchos lendülettel, 20 tonnás riffekkel és horzsoló de dallamos énekekkel megspékelve.
A srácok jelenleg az új dalokon dolgoznak és márciusban vonulnak stúdióba, de közben sem tétlenkednek: a 10 állomásos "Prepare to Die" turné vezeti fel a szeptemberben érkező nagylemezt. A turnényitó koncert Győrben volt február 15-én, február 28-án pedig az első budapesti bulin a Jolly Jackers vendégeként gyújtották be a színpadot Budapesten a Robotban.
A további állomásokon - ahol az új dalok közül is feldörrentenek majd párat - a Cadaveres-szel, a Watch My Dying-gal és a Dungaree-val osztoznak majd a színpadokon, május 30-án pedig gigastoner turnézárót tartanak a mexikói Vinum Sabbathi, az osztrák Minus Green és a budapesti Third Planet társaságában a Dürer Kertben.
Ajánlott a zenekar facebook és instagram oldalainak követése a további infókért, folyamatosan lesznek játékok jegyekért és merch cuccokért, illetve a stúdiómunkálatokat és a turnét is folyamatos videóblog kíséri majd a szokásos közvetlen hangulatban.
A 'Prepare To Die' turné állomásai:
február 15. Győr (Beton)
február 28. Budapest (Robot)
március 20. Székesfehérvár (Nyolcas Műhely)
április 10. Veszprém (Terem)
április 11. Esztergom (Sportalsó)
április 17. Kecskemét (Kilele)
április 18. Szeged (Grand Café)
május 15. Hajdúszoboszló (Rock Café)
május 16. Békéscsaba (Narancs)
május 30. Budapest (Dürer Kert)
Jam
A bejegyzés trackback címe:
Kommentek:
A hozzászólások a vonatkozó jogszabályok értelmében felhasználói tartalomnak minősülnek, értük a szolgáltatás technikai üzemeltetője semmilyen felelősséget nem vállal, azokat nem ellenőrzi. Kifogás esetén forduljon a blog szerkesztőjéhez. Részletek a Felhasználási feltételekben és az adatvédelmi tájékoztatóban.