Akusztikus albummal jelentkezett a Benjamin Burnley vezette csapat, akik az Ember után úgy gondolták, hogy jobb lesz, ha visszavesznek a durvulásból és a hosszú-hosszú évek óta áhított unplugged dalcsokorral lepik meg a rajongókat. Ez egyrészt dicséretes, hiszen tényleg minimum 15 éve vártuk ezt a percet, másrészt reméljük, hogy jövőre jön a következő hangos lemez, csak hogy ne szakadjon meg a hároméves ciklus - plusz az utóbbi is zseni volt.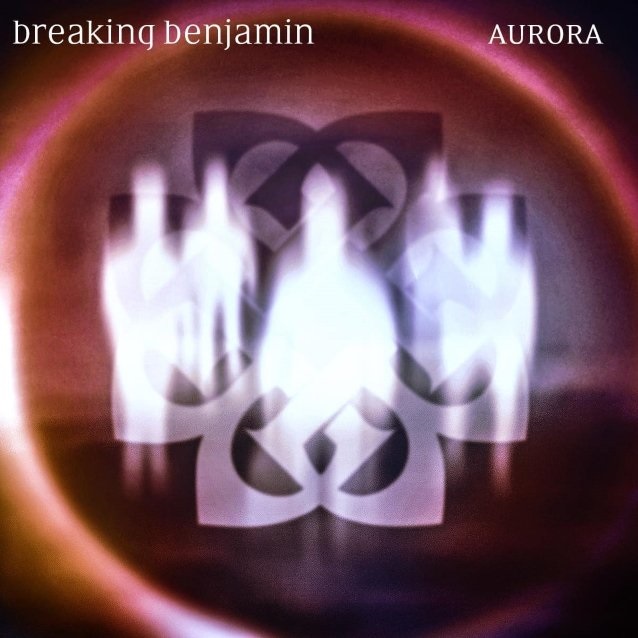 És itt kanyarodnék rá a rajongók picsogásának első alaptételére, miszerint: "oké, hogy klasszikusok kerültek az Aurora-ra, de tisztázzunk valamit: a Breaking Benjamin klasszikusok nem az utolsó két lemezen foglalnak helyet!" És akármennyire is imádom Ben munkásságát és próbálnék a védelmére kelni, maximálisan igazat kell adnom a hipotézisnek, miszerint a klasszikusok a We Are Not Alone, Phobia, Dear Agony érából kerültek ki. Ehhez képest itt a lemez 60 százaléka az Ember és a Dark Before Dawn dalait gondolja újra, plusz kaptunk egy vattaúj tételt (Far Away), tehát mindössze három klasszikus fért a tíz tétel közé. Ez pedig, oldschool rajongók szemével nézve, vajmi kevés… Ráadásul az újragondolás is annyit jelentett az esetek túlnyomó többségében, hogy torzított gitár helyett akusztikuson kapjuk meg ugyanazokat a riffeket, plusz néhol egy-egy effektsávot ráhúztak még, csak úgy a drámai hatás kedvéért. (Jó, a Tourniquet kongái menők, valljuk be!) Ez pedig annyit jelent, hogy tulajdonképpen az Aurora dalaiban semmi nincs újragondolva az ég egy adta világon, csupán elfelejtettek rálépni az overdrive pedálra…
De itt abba is hagynám az ekézést, mert alapvetően mégiscsak egy BB koronggal van dolgunk, ami, ha nem annyira jó, akkor is jó! Itt pedig szó nincs arról, hogy ezek a dalok ne működnének, vagy ne énekelném én is tízből tízszer Bennel az összeset, de ez meg már inkább a fan-vér, semmint a kritikusi objektivitás. És ha már éneklés, meg kell említenünk a vendégvokalistákat, akik a lemez felén színesítik a hallottakat. Scooter Ward (Cold) a Far Away-ben egészíti ki remekül Ben-t, viszont Michael Barnes (Red) és Spencer Chamberlain (Underoath) egy kicsit elvesznek a rengetegben. Ellenben amire meg jár a tíz pirospont, az Adam Gontier (ex-Three Days Grace, Saint Asonia), aki te jó ég mit művel a Dance With The Devil-ben! Imádom a hangját és bár adná az ég, hogy visszatérjen a TDG-be, de én még azt is elfogadnám, ha itt maradna Ben mellett… Plusz a fináléban, a Dear Agony-ben Lacey Sturm vwndégeskedik egy kicsit, nyilván az ő női vokáljai sokkal jobban kitűnnek, erre pedig szükség is van, mert ettől csak még érzelmesebb lesz ez az amúgy is sírást indukáló dal (főleg, ha peregnek alatta a Hét élet című film jelenetei… na, az akkor hidegrázás!)
Szóval összességében még mindig egy fanboy lelkesedésével tudom hallgatni a Breaking Benjamin-t, akik talán az egyetlen olyan banda, akiket baromira megnéznék élőben, de az istennek se akarnak idejönni – nem hiába odahaza van nagy táboruk. Éppen ezért, én inkább az új nagylemezt várnám, mert akusztikus turnéval úgysem jönnek el idáig, hátha majd a hangossal! Plusz, Bennek baromi jó az énekhangja, de az üvöltéseket kispadra küldeni még mindig óriási hibának tűnik, noha itt egyértelműen kötelező volt és ezt sosem rónám fel hibának. Az Aurora egy kellemes hallgatnivaló, amivel ideig-óráig ki lehet húzni, jó hallani a dalokat egy picivel másabb köntösben, de azt hiszem, ha BB-re vágyom, akkor inkább (iszom egy pezsgőt… lemegyek a terembe…) hallgatom a hangos lemezeket.
Jam
A bejegyzés trackback címe:
Kommentek:
A hozzászólások a vonatkozó jogszabályok értelmében felhasználói tartalomnak minősülnek, értük a szolgáltatás technikai üzemeltetője semmilyen felelősséget nem vállal, azokat nem ellenőrzi. Kifogás esetén forduljon a blog szerkesztőjéhez. Részletek a Felhasználási feltételekben és az adatvédelmi tájékoztatóban.