Kilencedik lemezét görgette kifelé a Verminous képében a death metal alapvetésnek számító amerikai banda idén, Strnad-ék pedig egy fikarcnyi kétséget sem hagynak afelől, hogy méltán érdemelték ki ezt a titulust. Most először kellett három évet várni az előző korong után a rajongóknak, de a végeredmény tekintetében bőven mondhatjuk, hogy megérte a plusz egy év!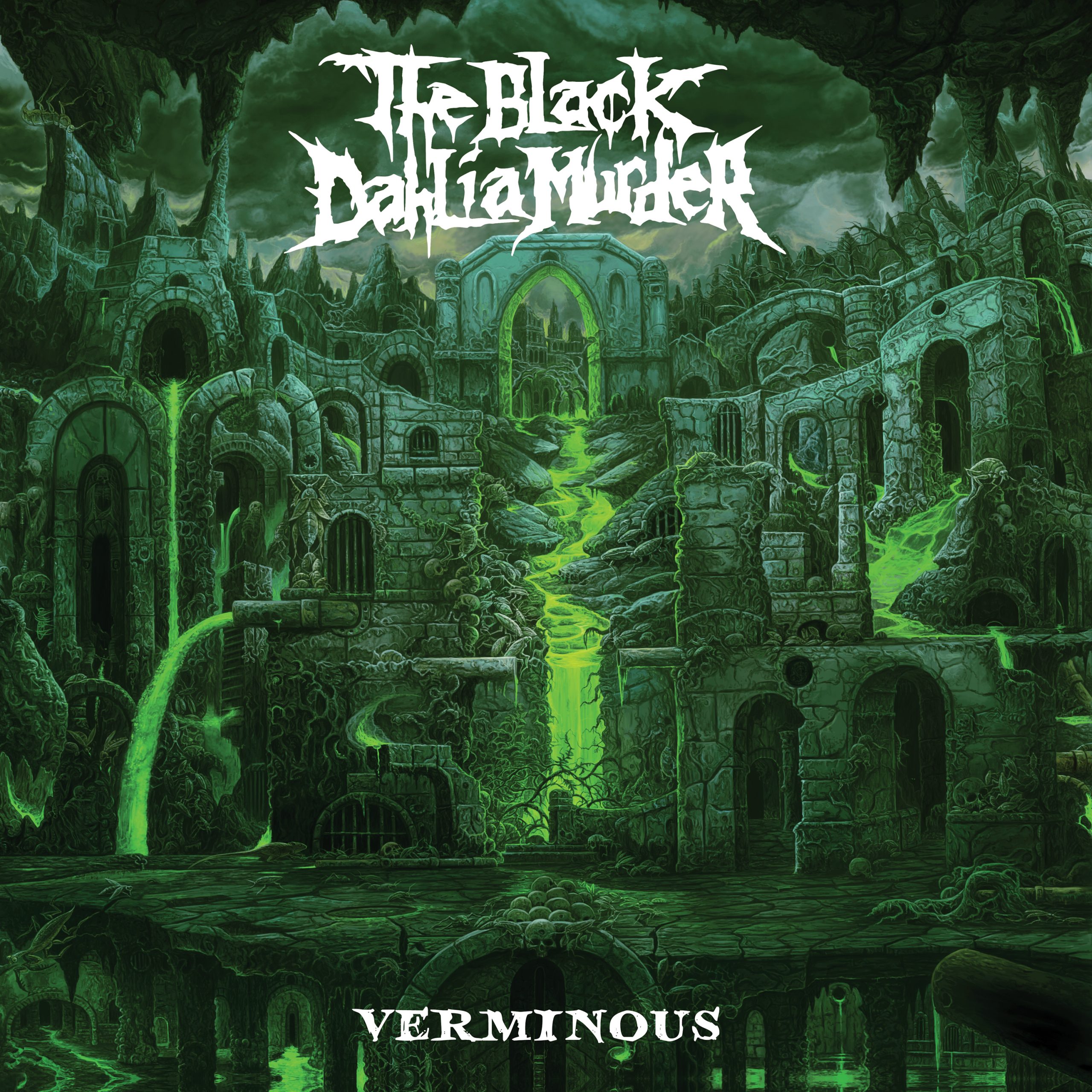 Be kell vallanom az elején, hogy sosem voltam az a hatalmas death metal fan életemben, ennek pedig egyenesági következménye, hogy a TBDM-től is mindig tartottam a tisztes távolságot. Elismertem a munkásságukat, meghallgattam a lemezeket, talán még egy-két kedvencre is szert tettem az évek alatt (úgy, mint a What a Horrible Night To Have a Curse vagy éppen az A Vulgar Picture), de sosem mélyült el igazán a kapcsolatunk. Ettől függetlenül megint itt vagyunk, ismerkedünk, mint eddig már oly sokszor és most is pontosan ugyanazt tudom mondani, mint eddig bármikor: stabil ez a zenekar, mint Petőfi az alaptantervben, de a világot ismét nem váltják meg – legalábbis az enyémet biztosan nem. Viszont az, hogy black metalos és thrash-es elemeket bőszen szórtak a dalokba, az már alapból egy igencsak nagy pirospontot ér, hiszen változatosabb, nehezebben megunható lett az alap, ráadásul sokkal nehezebb összekeverni a dalokat, ami azért nem kis erény. Jó, az első két tétel pont, hogy hozza a kötelezőket és még a riffelés is teljesen hasonló, viszont a Removal of the Oaken Stake már okoz egy teljesen más vibrálást, ráadásul ami a szóló alatt végbemegy, az tényleg csillagos ötös. Ugyanígy, a The Wereworm's Feast szintén teljesen eltér a többi daltól, a hardcore-os lendület, a felütéses bolygatás, a tremolós szóló, mind-mind egy picivel tovább tágítja a határokat, de azért nagyon ügyelnek rá az urak, hogy teljesen stílusidegenek még véletlenül se legyenek. Aztán rögtön utána bedobják az A Womb in Dark Chrysalis-t és máris elfelejtjük, hogy mit is hallgatunk, vagy hogy mi volt az előbbi mondat fő felvetése… A Dawn of Rats pedig már csak a kedves ráadás, hiszen albumzáró tételekben mindig is erősek voltak az urak, ez is ad egy olyan rúgást, amitől újra beindul a verkli, ráadásul a repeat-faktort is kellően növeli.
Trevor is a végén használja ki legjobban a hangi adottságait, s bár az egész lemezen egységes színvonalon hozza a hörgéseit, én a deathcore-os mivoltomra tekintettel kicsit hiányoltam a gyomorhörgéseket, de tudom, ez nem az a fesztivál… Ugyanez igaz egyébként a hangszeres szekcióra is, a dob mindenhol darál, mint nagyanyám a diót karácsony előtt, a gitárok reszelnek, ahogy kell, a szólók pedig az album legszebb, legmegragadóbb momentumai. Egy-két riff helyenként gyengébb és mintha kis desszertíz is lenne néhol, de ez már tényleg csak szőrszálhasogatás, amúgy bőven minőség feletti a teljesítmény. Az viszont mindenképpen egy kicsit furcsa, hogy a mély, húrtalan pergősound és a tamok teljesen belevesznek sokszor a kétlábdobos fergetegbe. Ez nem a srácok, sokkal inkább a mastering hibája, amit nem feltétlenül tudok lenyelni, lévén sok helyen négy-öt gitársáv kristálytisztán szól egymás alatt-fölött-mellett, hogy lehetett pont a pergő hangja ennyire tompa? Plusz ugye a blastelés, mint olyan, így kicsit értelmét is veszti néhol, hiába használja ezt a technikát remekül Alan Cassidy. De mindent összegezve nehezen tudnék belekötni az egészbe, hiszen egy majd' húszéves, ízig-vérig profi csapatról beszélünk, akik a maguk idejében úttörők voltak. Mára már nincs talán akkora hatásuk a szcénára, de talán már a szcéna sem tündököl abban a régi fényben, amiben a kétezres évek elején. Viszont mindenképpen jó látni, hogy a nagyöregek még simán meg tudják rázni magukat, ha arról van szó. Háromév múlva szeretnék egy minőségben hasonló, még egy kicsit kísérletezőbb lemezt és akkor engem megvesznek majd újra.
Jam
A bejegyzés trackback címe:
Kommentek:
A hozzászólások a vonatkozó jogszabályok értelmében felhasználói tartalomnak minősülnek, értük a szolgáltatás technikai üzemeltetője semmilyen felelősséget nem vállal, azokat nem ellenőrzi. Kifogás esetén forduljon a blog szerkesztőjéhez. Részletek a Felhasználási feltételekben és az adatvédelmi tájékoztatóban.