Hatodik albumnál tart már a banda, de a Real óta igazán semmi olyasmit nem tudtak hozni, ami egy kicsit jobban megmozgatott volna. A Dark Matter még talán próbálkozott kicsit visszahozni az ötleteket és a keménységet, a sötétséget, de a Violent Noise már szimplán ráment az eladhatóságra és a műanyag modern metalra. Ez pedig annyira bejött Telle Smith-éknek, hogy sajnos maradtak is a vonalon.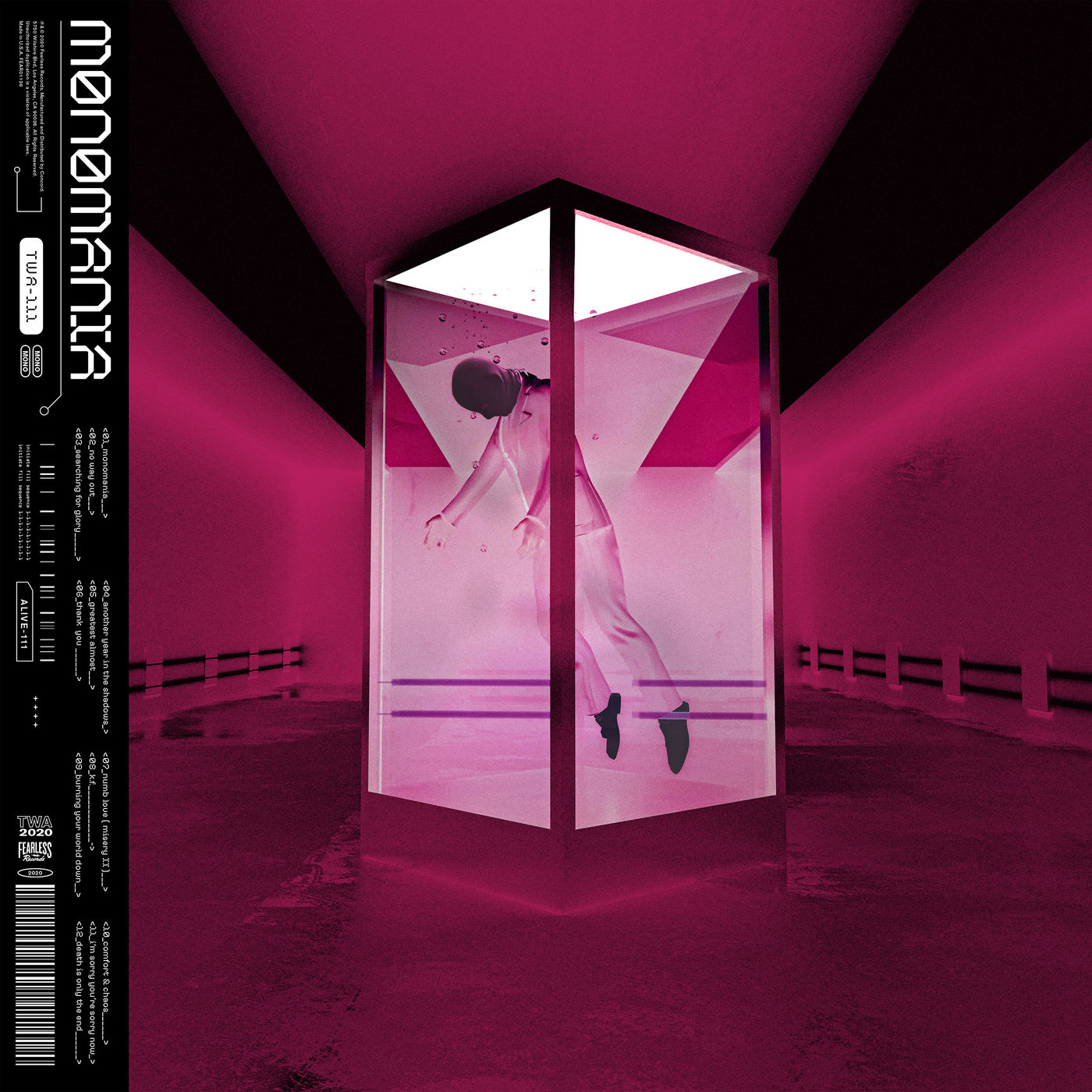 Esküszöm, utálom azt hajtogatni, hogy régen minden jobb volt, mert alapjában véve egy progresszivitásra nyitott, folyton az újat kereső embernek tartom magam, aki abban leli örömét, ha minél több, minél jobb lemez jön ki és lehet dicsérni. Szeretem, ha a zenekarok kísérleteznek és számukra ismeretlen területeket fedeznek fel, törekednek a fejlődésre és a változatosságra, teszik mindezt kreatív és előremutató módon. Na, a The Word Alive még csak a közelében sincs ezeknek az elvárásoknak, hiszen a srácok a durva, változatos, ötletes két kezdőlemez után (Deciever, 2010 és Life Cycles, 2012) egyre jobban rácsúsztak a szélesebb körben is eladható kamukeménységre, ahol a tiszta énekek és az elektronika egyre szélesebb körű használata úgy nyert teret magának, mint a korona Wuhan-ban. Emellé még a repetitív témák, unalmas szövegek és a nonstop sírás-rívás is feliratkozott a listára, amiből most Telle Smith próbált egy konceptlemezt összehozni, és ugyan a szövegek némileg mélyebbek lettek, de attól még ez mindig eléggé unalmas közel 45 percen keresztül. Ellenben, ha a zenei rész lenne annyira okos és érdekes, akkor nem lenne ezzel probléma. De nem az.
Annyira tipikus, sablon az egész lemez, hogy amikor az utolsó két dalban hallottam egy gitárszólót és egy jó dallamot (esetleg még a Numb Love tappingelését), akkor felkaptam a fejem és mosolyra húzódott a szám, majd konstatáltam magamban: "látod, barátom, megérte 40 percig a szart szenvedést hallgatni, csak kiástad belőle azt a kis értékes részt!" Az a baj, hogy ezeket az alapokat bárki megírhatta volna a szcénából, csak akkor valószínűleg még érdekesebbek és eredetibbek lettek volna, mert egy Our Last Night, egy Wolves At The Gate, vagy egy Annisokay olyan zeneszerzőket vonultat fel, akik képesek maradandó dalokat írni. A The Word Alive-ban is vannak ilyen muzsikusok, bizonyították anno, csak már egyáltalán nem törekednek erre. Kétévente jöjjön a szokásos, Telle Smith énekeljen rá nagyokat, kiabáljon néha egyet-egyet, hogy nedvesedjenek a p**ák, aztán markoljuk fel a zsozsót, amíg még meleg – mármint a pénz. Négy alaphang elég egy dalba, a többit majd az effekt megoldja, jah és nézzünk ki nagyon aktuálisnak, mert a posztereken szépnek kell lenni. Kicsit úgy érzem, hogy eltolódott a balansz az arccal a gázsi felé attól, hogy írjunk jó muzsikát. Úgyhogy én már nem számítok újabb Life Cycles-re, Play The Victim-re, Light House-ra, Sellout-ra, Trapped-re (de kár Luke Holland-ért…), War Evermore-ra, de talán akkor járok a legjobban, ha már semmire nem számítok ettől a bandától. Továbbra is tartom, hogy az új érás The Word Alive akkor működik a legjobban, ha elengednek minden keménységet és megpróbálnak popos, pörgős dalokat írni, amit legalább az alatt a három és fél perc alatt lehet élvezni, ameddig szólnak. Itt egyet sem kaptunk ezekből, mert ugye kilógtak volna a mondanivaló alkotta csokorból, úgyhogy döglődünk az önsanyargatásban és a lelkünk bugyrainak legmélyebb kátrányában. Vagyis inkább Smith-ében.
Egy szó, mint száz, meggyőződésem, hogy lenne drive ebben a bandában, ha nem kötelezték volna el magukat a modern metalos rinyálás mellett. Tényleg meghallgatnék tőlük egy olyan albumot, ami nem azért készül, mert jön a határidő és különben is, az előző is jól fogyott, csináljunk megint ugyanolyat… Kíváncsi lennék ezekre az emberekre, hogy milyen albumot csinálnának, ha teljesen szabad kezet kapnának? De valószínűleg, ez már sosem fog kiderülni…
Jam
A bejegyzés trackback címe:
Kommentek:
A hozzászólások a vonatkozó jogszabályok értelmében felhasználói tartalomnak minősülnek, értük a szolgáltatás technikai üzemeltetője semmilyen felelősséget nem vállal, azokat nem ellenőrzi. Kifogás esetén forduljon a blog szerkesztőjéhez. Részletek a Felhasználási feltételekben és az adatvédelmi tájékoztatóban.