Most egy egészen elképesztő és érdekes lemezzel ismertetnélek meg Benneteket, ugyanis nagy tétben mernék rá fogadni, hogy nem sokan ismeritek ezt a bandát. Pedig megéri! Hiába is tagadnám, Shawn Milke nagy példaképem. Az úriembert az Alesana zenekarból ismerhetitek (ritmus gitár, tiszta ének, zongora, ki tudja még mi…), akik megalkották 2011 legjobb konceptlemezét. De mivel idén (vagyis most már tavaly) csak ennek népszerűsítésére tettek kísérleteket, új lemezzel nem álltak elő (pedig az előző lemez, a The Emptiness 2010-ben jött ki, szintén az év lemeze címmel a nyakában), ezért Shawn a húgával együtt (akit Melissának hívnak) alapított egy mellék-projectet, melynek első gyermeke a Poraroids in July.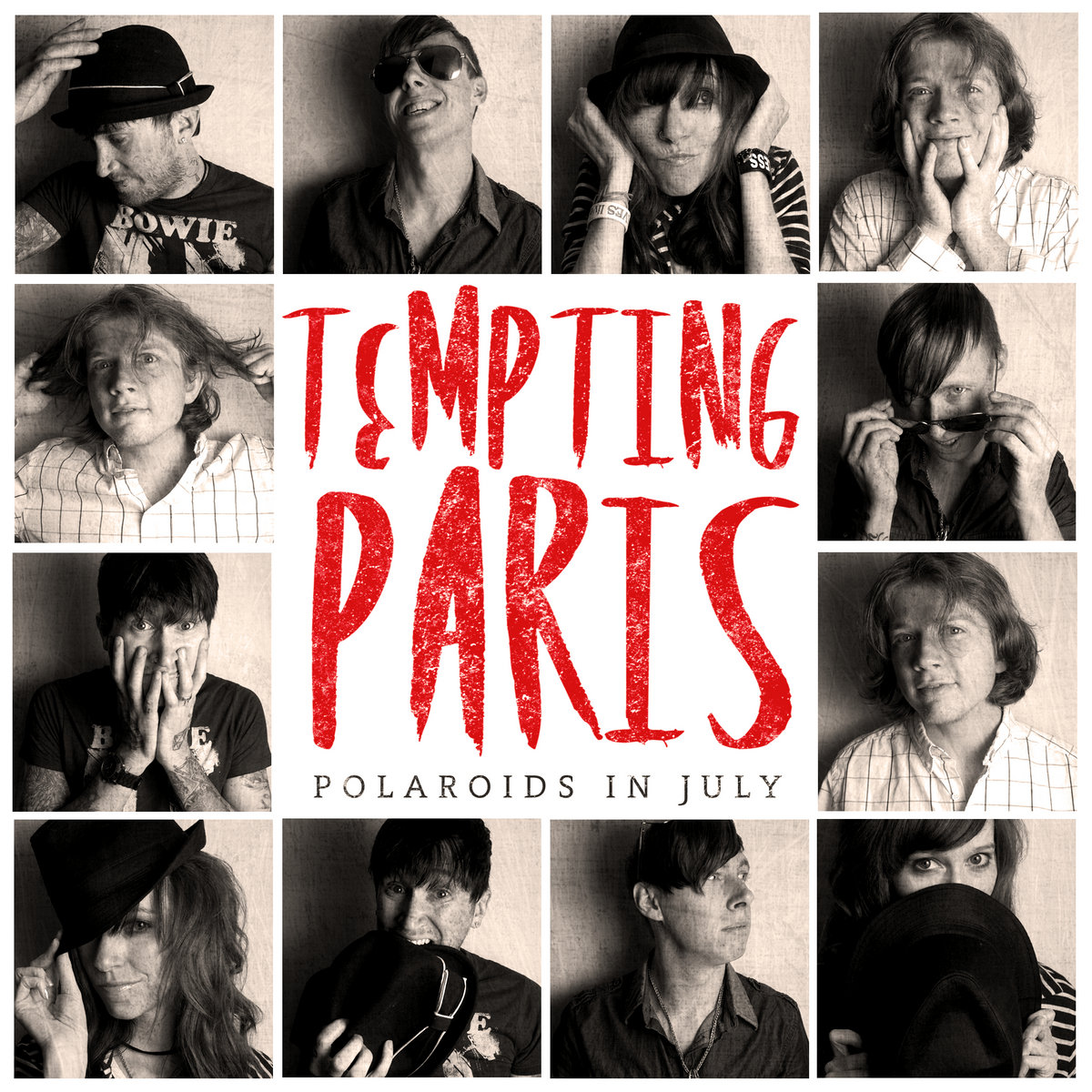 Shawn hangja fenomenális és mivel egy családban nem lehet két ugyanolyan tehetség, ezért Melissáé mondjuk zseniális. Annyira jól egészítik ki egymást, annyira fogósak a dallamok (vagy ahogy édesapám említeni szokta "a melódia...a melódia az a legfontosabb"), hogy a dudorászás garantált. De ez itt még nem lenne elég az üdvösséghez, ezért van itt még nekünk egy zenei alapunk is, amelynek szerves része a zongora. Ez azért is jó, mert szívem egyik legkedvesebb hangszeréről beszélünk, így kétség sem fért hozzá (már látatlanban sem), hogy én ezt a lemezt imádni fogom. A nagybőgő pedig csak tovább fokozza a hangulatot. Az a baj egyébként, hogy képtelen vagyok objektív értékelésre...
10 dal található a lemezen, majdnem egytől egyig a legjobbjai a korongnak. Nem túlzás, pedig nagyon féltem tőle, hogy a zongora túlerőltetése esetleg tönkre teheti a dolgot, vagy éppen unalomba is fulladhat az egész, de szerencsére a lassú dalok okos adagolása, a dallamok megfelelő kialakítása, a táncolható nóták felépítése, az instrumentális dal elhelyezése és az albumot lezáró és egyben elnevező tétel epikussága olyan egyveleget hoz létre, amely szinte tökéletes. Persze, amikor az epikusságot említem, akkor nem az anyabanda "Annabel" című művéhez mérhető tételre gondolok, de azért a "Polaroids in July" is megéri a maga 6 és fél percét, minden másodpercben. Igazság szerint nem szeretnék tovább áradozni, mert lassan magamtól is kifeszülök, de mindenkit bíztatok arra, hogy hallgassa meg a beszúrt klipes dalt, ugyanis a lemez is azzal indít, így egy nagyszerű ismeretség kezdetét is jelentheti köztetek és a banda között. Aztán ha már nagyon unjátok az egészet, akkor lehet továbblépni az Alesana irányába. Persze ahhoz már kicsit keményebb gyomor kell, hogy valaki be tudja fogadni, de mindent csak szépen sorjában...
Jam
A bejegyzés trackback címe:
Kommentek:
A hozzászólások a vonatkozó jogszabályok értelmében felhasználói tartalomnak minősülnek, értük a szolgáltatás technikai üzemeltetője semmilyen felelősséget nem vállal, azokat nem ellenőrzi. Kifogás esetén forduljon a blog szerkesztőjéhez. Részletek a Felhasználási feltételekben és az adatvédelmi tájékoztatóban.