Hatodik lemezéhez érkezett a Matt Tuck vezette walesi metalcore brigád, akik ugyan már nem metalcore-ok és a tagok felét is lecserélték, mégis azt kell mondanom, hogy vannak megkapó pillanatai a Gravity-nek. Korlátozott számban és maximálisan párosíthatók a Bring Me The Horizon That's The Spirit-jével, de legalább vannak!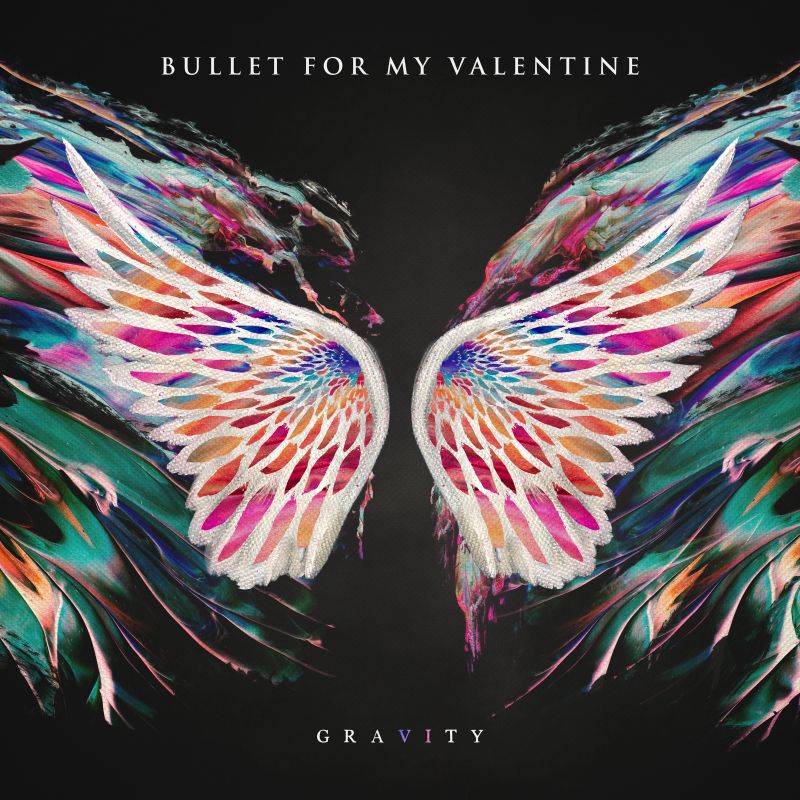 Nyilvánvaló, hogy a Scream Aim Fire után indult mélyrepülésből valahogy vissza kellett kormányozni a hajót a nagyszínpadok reflektorfényeibe, ahonnan kb. el sem tűntek a srácok, pedig valljuk be, megérdemelték volna. Szó mi szó, a Temper Temper-rel elég nagy lépést tettek afelé, hogy végleg szemfedelet borítsunk mindannyiunk kedvenc walesi bandájára, mégis volt bennük annyi, hogy hallgassanak a rajongók követeléseire (és a józan észre) és a Venom-mal megpróbáltak visszakanyarodni a helyes ösvényre. Aztán miután kezdtünk megbarátkozni azzal, hogy ez a banda már nyilván nem lesz ugyanaz, aki volt, de mégis próbálkozik, amit el kéne ismerni, akkor kiálltak a rivaldába és közölték: "Fuck it, a Gravity teljesen más lesz!" És hát, ha nem is 180-ot fordultak a metalcore-tól a grooveosabb, bólogatósabb, sokkal heavysebb témákig, de mindenképpen elég markánsat ahhoz, hogy észre vegyük a differenciát. Mindezzel együtt én valahol meg is értem ezt a döntést (nagyon mélyen, a pénzorientált világunk gyökereinek mélységében), sőt mi több, néhol még üdvözölni is tudom, de csak addig, amíg senki nem említi a klasszikusokat. De a múlttal foglalkozzanak a történészek meg a nyugdíjasok, nézzük, mit tartogat nekünk a banda hatodik stúdiólemeze!
Először is mindenki nyugodjon meg, egyáltalán nem arról van szó, hogy innentől Ossiános meg Kalapácsos riffekkel gurítanak a srácok, és hál' Istennek, Matt nem vett énekleckéket Paksi apótól. A súlyosság nagyon sok helyen megmaradt a zenében, kezdve az olyan dalokkal, mint az előzetesként kihozott Over It vagy a már majdnem két éve keringő Don't Need You. Aztán amikor a srácok breakekre adják a fejüket, azok is maradandó momentumként tarthatók számon, hiszen a kezdő Leap Of Faith-et is felhúzza emészthetőre a középrész, vagy a Coma-hoz is igen sokat tud adni – holott ezek eléggé semmilyen dalok. Az abszolút favorit pedig egyértelműen a Piece Of Me (opcionálisan Happy Song 2.0), ahova az új dobos az utóbbi lemezek legjobb témáját hozta. Ráadásul a fentebb említett dalok némelyikében Matt és Jamie még ordibálnak is, akkor aztán maxon dolgozik a nosztalgia-faktor. Az volt a fogadkozás egyébként a frontember részéről, hogy a groove-osabb témák mellé epikusabb, nagyobb ívű dalokat kapunk, de megmondom őszintén egyszer sem kapott el a hidegrázás, hogy "hú most ez mekkora dal/kórus", pedig tényleg nyitottan és befogadóképesen álltam a koronghoz. Mindenképpen hoz a hangulaton, hogy egyre több elektronikát használ a banda, de egészen sok helyen ez az intro-outro beiktatását jelenti, ami egy egészen mindennapi jelenség olyan bandáknál, akik még csak kísérleteznek a géphangokkal. Szerintem, ha már a komoly hangszeres zenélésről letettek az urak, akkor bőven lehetne sokkal több elektronikát használni, mert egy-egy riff nem biztos, hogy el fog vinni minden dalt a hátán. Mint ahogy nem is visz.
Viszont ami pofátlan módon feltűnik elsőre, hogy gitárszóló szinte nem is található a dalokban, amit én a személyem és a rajongók elleni lázadásnak vélek felfedezni, némi arcon köpéssel megfűszerezve! Michael Paget szólói ikonikusak a klasszikus BFMV-érából, egyszerűen értelmét nem látom annak, hogy miért kellett kiherélni szegény srácot! Nyilván, ez a zene már nem az a zene és nem biztos, hogy illenének hozzá a majd' egy perces, nyaktekerő szólók… de a fenéket nem! Azok mindenhova illenek – igaz, Michael Jackson? A másik tőr a szívemben a lassú dalok erőltetése, amik olyan szinten tudják elvenni a kedvem a zenekartól, mint nagyon kevés dolog a világon. Matt-nek jó hangja van, tény, de akik már megírtak egy Tear Don't Fall-t, egy All These Things…-et, egy Say Goodnight-ot vagy egy Forever And Always-t, azok ne írjanak már ilyen The Very Last Time-okat meg Breathe Underwater-eket, mert falnak megyek! Ha a bónuszként felpakolt Breaking Out és Crawling jöttek volna a két agyzsibbasztás helyére, máris boldogabb lennék. (Bár a Crawling dalcímet nem biztos, hogy használnám még vagy 50 évig… RIP Chester!)
Összességében érződik, hogy elindult valahova a banda, csak még nem igazán értek oda. Ha úgy gondolják, hogy igen, akkor komoly problémák lesznek a következő albumnál. Mindenesetre vannak jó dalok ezen a lemezen, csak a jók nem annyira jók, amik meg nem olyan jók, azok meg eléggé szörnyűek. Nyilván még nem vagyunk a Temper Temper szintjén, de remélem nem is kell lesüllyedni megint odáig, hogy aztán újból vissza kelljen kapaszkodnia az uraknak. Lehet, hogy onnantól már nem lenne vissza... Summárum, ha baszatós groove-lemezt akarunk írni, akkor ne andalgós popdalokat írjunk rá, ennyi!
Jam
A bejegyzés trackback címe:
Kommentek:
A hozzászólások a vonatkozó jogszabályok értelmében felhasználói tartalomnak minősülnek, értük a szolgáltatás technikai üzemeltetője semmilyen felelősséget nem vállal, azokat nem ellenőrzi. Kifogás esetén forduljon a blog szerkesztőjéhez. Részletek a Felhasználási feltételekben és az adatvédelmi tájékoztatóban.