A Siklósi Örs vezette modern metalos banda ismét beindítja a nyarat egy zúzós, húzós, meglepetésekkel telepakolt koncerttel, amely lassan már (követendő) hagyományt teremt. Az este vendége a magyar underground élet meghatározó zenészeiből alakult popmetal supergroup, a Useme lesz.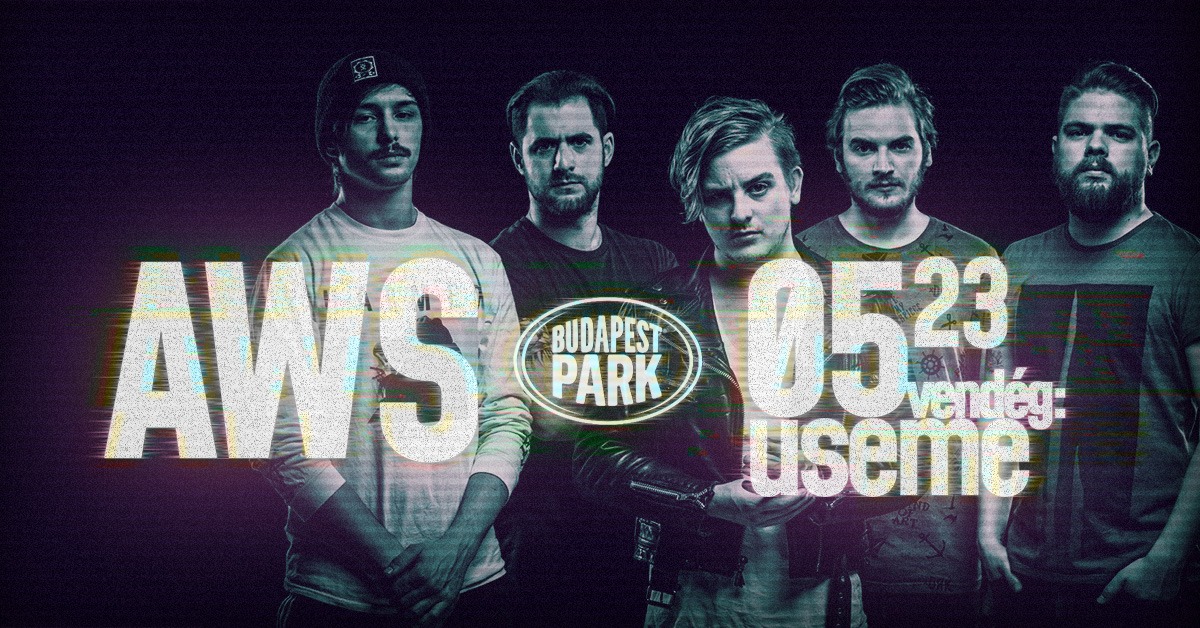 Biztos vagyok benne, hogy a tavalyi Eurovízió után nincs olyan magyar metalrajongó, akinek be kellene mutatni az AWS nevét (hogy a metal eme alfajához ki hogy viszonyul, azt most hagyjuk...). Örsék olyan nyomot hagytak a magyar közmédiában, amit valószínűleg azóta sem hevert ki, s ezzel elindítottak egy folyamatot, amelyet Leander az elmúlt egy évtizedben nem tudott: maguk mellé állították az országot és tévébe vitték a kiabálós metalt. Természetesen ez csak egyetlen szelete a tizensok éve működő zenekar karrierjének, az viszont vitathatatlan, hogy ennek kapcsán kerültek végre olyan reflektorfénybe, amit már évek óta megérdemeltek. És ennek kapcsán lett a Fekete részem az egyik legsikeresebb lemezük, amelyet csütörtökön be is mutatnak majd a fővárosi közönségnek. A Useme pedig minden bizonnyal kellően bemelegít majd bennünket, hiszen az elmúlt pár hónapban együtt járták az országot az AWS-sel, így volt idejük a srácoknak összeszokni. Plusz olyan ikonokkal, mint Anga-Kis Miki, Szalkai Tibi vagy éppen Csongor Bálint, nem nagyon lehet mellélőni.
Jegyeket 3499 Ft-ért tudtok vásárolni, hiszen a super early bird, az early bird és a limitált elővét már kifogyott (csokoládé nem is volt...), de ha páholyra vágynátok, akkor 5999 Ft-ért oda is bejuthattok. Vannak ezenfelül még kiemelt VIP helyek is, erről és minden más apróságról a facebook eventnél tudtok tájékozódni.
Jam
A bejegyzés trackback címe:
Kommentek:
A hozzászólások a vonatkozó jogszabályok értelmében felhasználói tartalomnak minősülnek, értük a szolgáltatás technikai üzemeltetője semmilyen felelősséget nem vállal, azokat nem ellenőrzi. Kifogás esetén forduljon a blog szerkesztőjéhez. Részletek a Felhasználási feltételekben és az adatvédelmi tájékoztatóban.