Feldolgozáslemezt készíteni mindig lutri, hiszen az eredeti dalok mindig királyak, a feldolgozások meg vagy bejönnek a népnek, vagy megkapod, hogy már megint elbarmoltál valami jót… Szerencsére a NFG már a harmadik karikát futja ebben a pop goes punk versenyben, és eddig még nemigen lőttek mellé.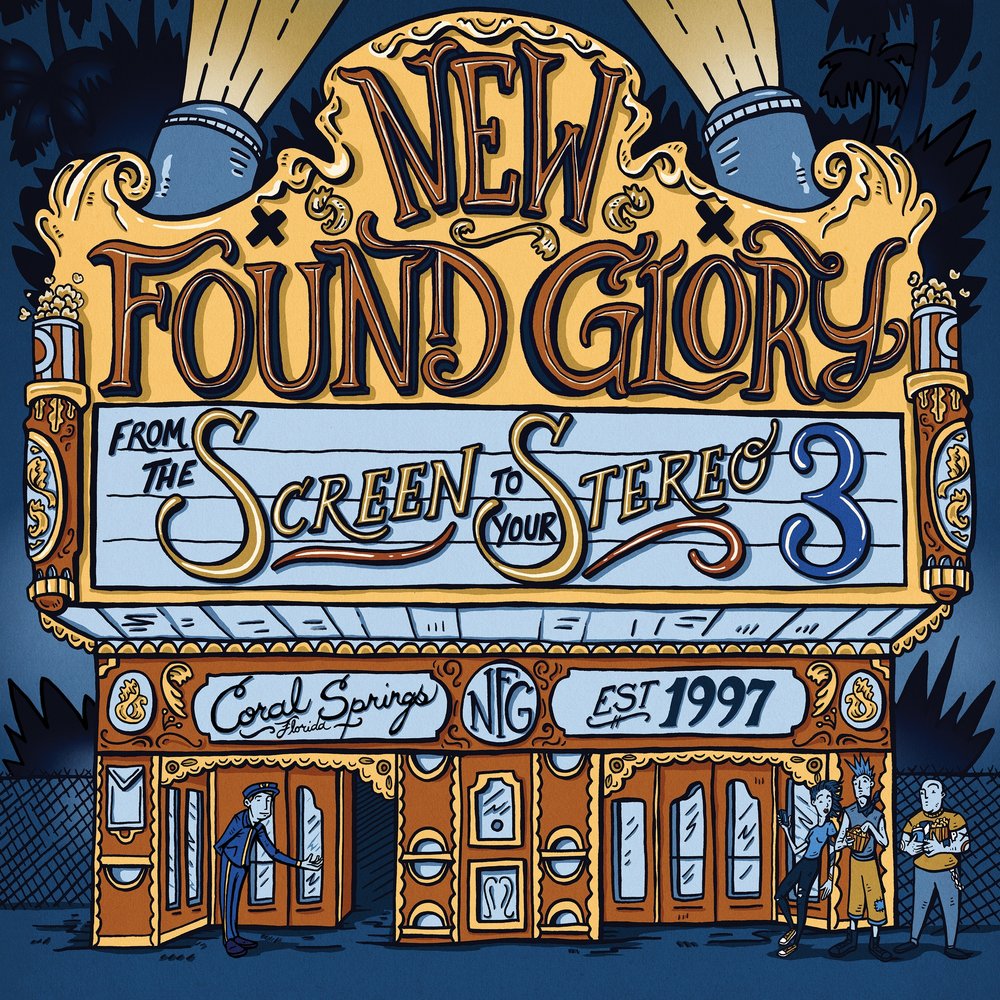 Mint ahogy ebben a körben sem sikerült rossz dalokat összehozni, hiszen punkosítva minden jobb! Már természetesen, ha igényesen van felvéve, profin van megírva és az alapokat is szereti az ember. Jordanék pedig nem vállaltak túl nagy rizikót az utóbbiak szempontjából, hiszen olyan filmek betétdalait választották alapanyagként, mint a Rocky 3 (igen, azt a dalt…), a Shrek 2, a Vissza a jövőbe, A legnagyobb showman vagy éppen a Jégvarázs. A hangszereléssel nem sokat bajlódtak az urak, általában a gitár-basszus-dob-sok vokál kombó elviszi a hátán a dalokat, de egy-egy olyan ikonikus szintifutamot, mint a The Power of Love refrénje, még így is meghagytak, színesítve ezzel a felhozatalt. Jordan éneklése volt a másik sarkalatos pont, hiszen mégiscsak egy punkénekesről beszélünk, de még ha lábujjhegyen is, homlokán kiduzzadó erekkel, de hozza a témákat (khm…Let It Go…). Sajnos borítékolható, hogy ebből élőben nem lesz semmi még úgy sem, hogy a Yellowcard-os Ryan Key az új turnégitáros és háttérvokalista, de ez legyen a legnagyobb baj, hiszen lemezen működik a dolog. Természetesen az Accidentally In Love és az Eye Of The Tiger ütnek a legnagyobbat, de én mind a hét dalt meg tudtam kedvelni és bátran állítom, hogy semmivel sem maradt le a banda a Zebrahead idei alakítása mögött, még úgy sem, hogy ezek 'csak' feldolgozások. A feldemózott Puzzles című saját dal pedig már csak kedves ráadás. Én minden évben el tudnék viselni egy ilyen EP-t, úgyhogy remélem még nem ez a sorozat vége, de a minőséget továbbra is elvárom, úgyhogy majd jön, amikor jönnie kell… csak jöjjön!
Jam
A bejegyzés trackback címe:
Kommentek:
A hozzászólások a vonatkozó jogszabályok értelmében felhasználói tartalomnak minősülnek, értük a szolgáltatás technikai üzemeltetője semmilyen felelősséget nem vállal, azokat nem ellenőrzi. Kifogás esetén forduljon a blog szerkesztőjéhez. Részletek a Felhasználási feltételekben és az adatvédelmi tájékoztatóban.