Kicsit talán elhamarkodott képet alkottam tavaly a Let Light Overcome-ról, de védelmemre legyen mondva, hogy akkor még szó nem volt arról, hogy lesz második fele is az anyagnak. Viszont az Overcome The Darkness megérkezett, rám rúgta az ajtót és kicsit még el is varázsolt.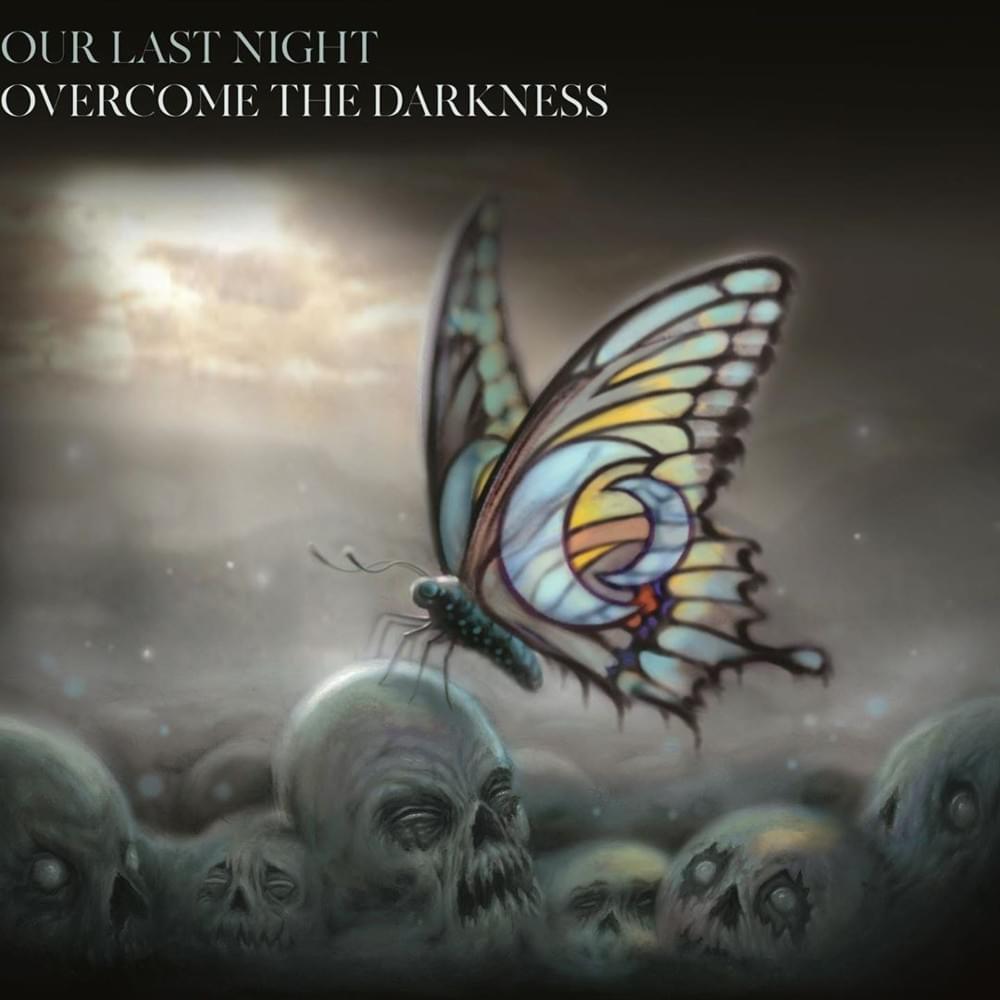 Érdekes, hogy sosem voltam a srácok elkötelezett rajongója (valószínűleg, mert elmúltam 14 és nem vagyok lány), de valahogy minden lemezük kikötött eddig is nálam, valószínűleg eztán is ki fog, és a hazai koncertjeiken is rendszerint ott vagyok. Ennek oka valahol a barátnőm kíváncsiságom körül keresendő, de ebbe most nem mennék bele mélyebben, viszont ahogy egyre többet hallgattam a Wentworth fivérek csapatát, úgy kapott el egyre jobban az érzés. Igazából mindig is igényes zenét csináltak, a két éneket nagyon jól használták ki, kellően dallamos, ugyanakkor a hét húrral pont eléggé baszó is a zenéjük. Emellett olyan profi szinten vannak összepakolva a dalaik, ahogy azt a nagyok szokták, és élőben is maximálisan hozzák a lemezek minőségét. Viszont tény, hogy a lemez első fele korántsem volt ennyire király, mint a mostani etap, ez pedig azt bizonyítja, hogy a kevesebb most is több lett volna.
Külön-külön még nem üli meg az ember gyomrát a cucc, viszont, ha egyben próbáljuk meg lenyomni az 50+ perces játékidőt, akkor könnyen azt vehetjük észre, hogy kezdünk unatkozni. Ennek oka ott keresendő, hogy bőven a második részben vannak a jobb dalok (Losing Sleep, When Humans Become Our Gods, The Beaten Path), ráadásul az egész egyveleget megkoronázó lassú dal, a címadó Let Light Overcome The Darkness is itt kapott helyet, ami tökéletesen zárójelbe teszi a komplett első eresztést. Már ha egyáltalán eljut idáig a Tisztelt Hallgató. Szóval így, hogy összehordtam hetet-havat, arra próbálok rávilágítani (jajj de rossz…bocs), hogy az Overcome… simán felér az általam favorizált Selective Hearing EP mellé, de még azt is megkockáztatom, hogy a srácok magnum opusának tartott Younger Dreams mögött sem marad le sokkal. Ha nem egy 14-15 dalos, monstre duplaalbumot próbáltak volna leerőszakolni a torkunkon, hanem egy uszkve 10 dalból álló, tömör, velős lemezt, akkor sokkal jobban jártunk volna mindannyian. Viszont, ha csak a második felét nézem, amiről végül is beszélnem kéne (csak nehéz elkülöníteni őket, na), akkor azt kell mondanom, hogy még mindig megvan a srácokban az, ami miatt szeretjük őket. Várjál, elszóltam magam… tulajdonképpen akkor mégiscsak szeretem az Our Last Night-ot!
Jam
A bejegyzés trackback címe:
Kommentek:
A hozzászólások a vonatkozó jogszabályok értelmében felhasználói tartalomnak minősülnek, értük a szolgáltatás technikai üzemeltetője semmilyen felelősséget nem vállal, azokat nem ellenőrzi. Kifogás esetén forduljon a blog szerkesztőjéhez. Részletek a Felhasználási feltételekben és az adatvédelmi tájékoztatóban.