Második lemezét hozta ki az ausztrál metalcore banda és ha ez a náció és ez a zsáner egy mondatba kerül, akkor abban biztosak lehetünk, hogy valami nem mindennapi produkcióval fogjuk szemben találni magunkat. Ezt maximálisan alá is támasztja a The Death Of Me, hiszen a srácok mindent hoztak, ami kötelező, de mindenen csavartak is egy kicsit, hogy azért mégse legyen már tizenkettő egy tucat!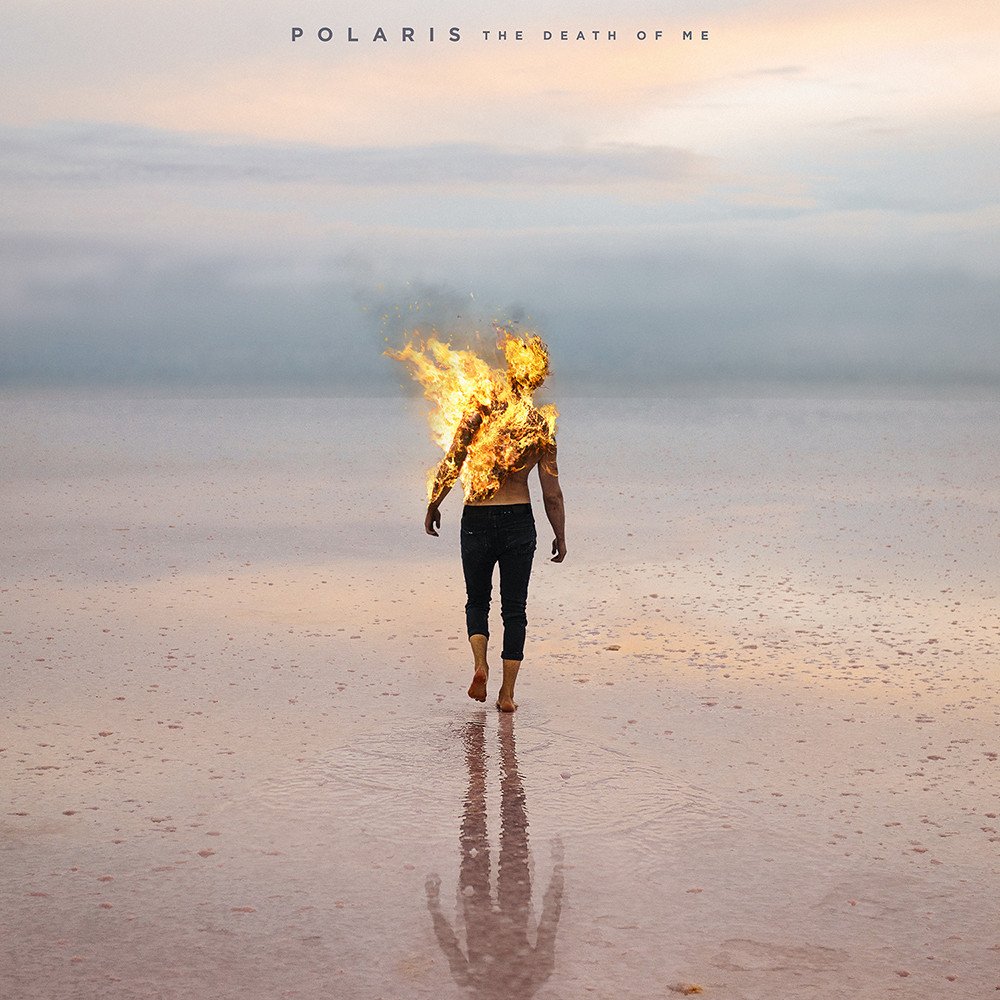 Ugyanis ebben a sablonoktól és unalomba fulladó rifftengerektől megfáradt stílusban már tényleg csak az maradhat a felszínen, aki valamit nagyon jól csinál, vagy aki ki tud tűnni valamivel. Szerencsére a Polaris több dolgot is elegyít ezekből, ugyanis van egy olyan megszólalásuk és hangzásviláguk, ami túlmutat a Parkway Drive újfajta popmetalcore-ján, de még nincs ott az Architects tűpontosan kiszámolt, félig matekos riffjeinél, ellenben a dallamosságot mégis tudja hozni. Ehhez pedig kellenek Jake Steinhauser tiszta vokáljai, Ryan Siew gitárdallmai és szólói, meg persze kell Jamie Hails és a ritmusszekció, akik ezt az egészet ellenpontozzák. Olyan vegyületet kihozva a végére, ami élvezetes, énekelhető és felemelő az egyik oldalon, valamint földbe döngölő, arcon csapó és nyakfájdító a másikon. A Polaris pedig mindezt remek dalszerzéssel, kiváló dallamérzékkel és világbajnok megszólalással önti nyakon, úgyhogy kérdem én mindennek tükrében: lehet így veszíteni? Naná, hogy nem lehet!
Éppen ezért a The Death Of Me egy elejétől a végéig tartó sikermenet, ami a Pray For Rain tiszta gitárjára történő üvöltözéstől a The Descent utolsó riffjéig visz magával és tényleg csak pillanatnyi megingásokat tartalmaz a baromi erős momentumok tengerében. A különböző részek váltakozása és az énekstílusok sokszínűsége olyan kavalkádot alkot, amitől baromi nehéz szabadulni. Jake magasai az év élvonalába tartoznak, ez már most teljesen tisztán látszik (jó, azért még a Bury Tomorrow Camaron-ját nagyon várjuk!), Jamie is tisztességgel próbálkozik a tonális screamekkel és a tisztákkal is az üvöltözés mellett, az oda-vissza passzolgatás pedig egy percig nem lesz unalmas. Viszont az album csúcspontjai még így is Ryan gitárszólói és a refrének alá kanyarított dallamai, amit sokszor szívesebben fütyörésztem, mint énekeltem volna a szöveget, szóval nem kis teljesítményt virgázott össze. Persze ez költői túlzás, hiszen mikor a Masochist vagy az Above My Head kórusai bejönnek, ott vége mindennek és teljes torokból kell üvölteni, Jake azokat annyira eltalálta. Ezzel szemben meg ott vannak a Hypermania és Landmine féle döngöldék, amiknél meg egy kicsit sem hiányzik a melódia, mert éppen azon törtem a fejem, hogy kivel pogózzak a négy fal között… Felesleges is tovább ecsetelni, a The Death Of Me egy tízdalos csoda, aminek ott a helye minden rajongó, minden 'core-fan és minden zeneszerető ember gyűjteményében, még ha csak virtuálisan is. Bár még nagyon messze van az év vége, de nagyobb tétekben mernék benne fogadni, hogy nem egy év végi listán kiemelt helyet kap majd ez az album, és erre csak annyit tudok mondani: teljes joggal!
Jam
A bejegyzés trackback címe:
Kommentek:
A hozzászólások a vonatkozó jogszabályok értelmében felhasználói tartalomnak minősülnek, értük a szolgáltatás technikai üzemeltetője semmilyen felelősséget nem vállal, azokat nem ellenőrzi. Kifogás esetén forduljon a blog szerkesztőjéhez. Részletek a Felhasználási feltételekben és az adatvédelmi tájékoztatóban.