Négy év lemezszünet és két év alkotói szabadság után a német metalbrigád nem kisebb vállalásba fogott, minthogy egy majd' 100 perces duplalemezzel gyalulják le a hallgatók hallójáratait, miközben elsztorizgatnak életről, halálról, a bolygónkról, az emberiségről és természetesen a gyarlóságról, a nagybetűs ellenségről magáról. Vagyis rólunk, ugyebár…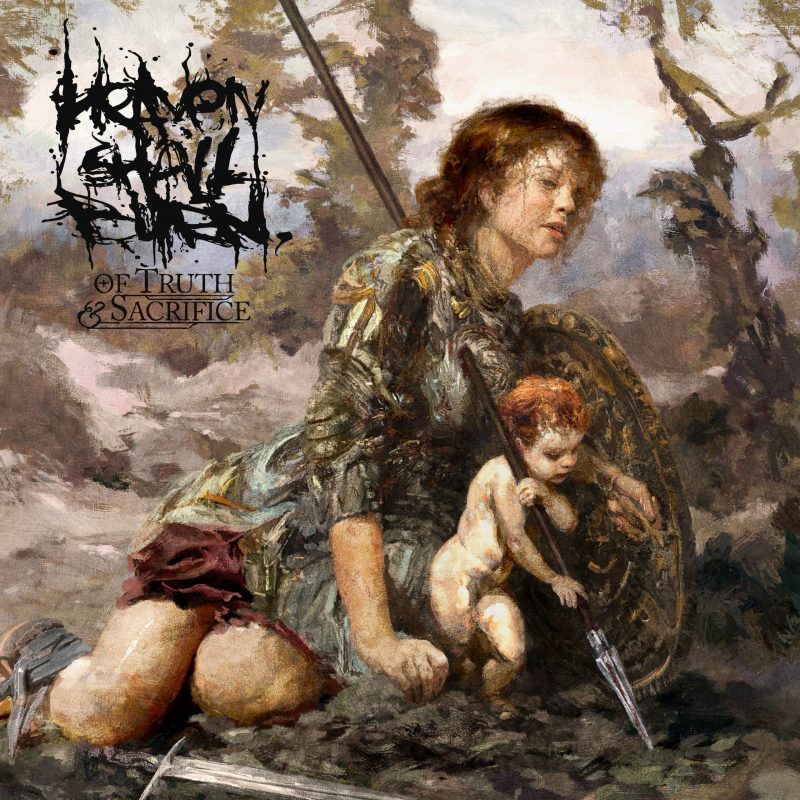 A vállalás dicséretes volt és megmondom őszintén, az első pár szingli alapján (My Heart And The Ocean, Protector és főleg a Weakness Leaving My Heart) simán azt mondtam, hogy ha az egész ennyire változatos és élvezetes lesz, akkor minden korábbi ellenérzésemmel együtt instant kultstátuszba emelem a bandát. Aztán persze rá kellett jönnöm, hogy a valóság mégiscsak cudarabb, mint azt korábban gondoltam, hiszen zirka 100 percen keresztül ezt a fajta extrémen kemény, dallamos éneket csak ritkán használó, a játékidő nagyrészében csak sulykoló muzsikát, egyszerűen nem lehet ennyi időn keresztül változatosan és kreatívan lenyomni az emberek torkán. Ennek pedig a legékesebb példája, hogy a sablondalok, amire az első lemez első fele épül, úgy suhantak el mellettem, hogy ha vissza kéne belőlük bármit is idéznem azon kívül, hogy elbólogattam rájuk és bírtam a gitárjátékot, akkor óriási bajban lennék. Ez a gigantikus monstrum az iskolapéldája a kevesebb néha több frázisnak, ugyanis tökéletesen látszik, hogy melyek azok a dalok, amelyekben volt egy kis plusz energiabefektetés és melyek íródtak csuklóból, a sablonokra rávasalódva. Az első, hogy felkaptam a fejem a zúzdatengerben, az az Übermacht német nyelvezete és Rammstein-es levezetése volt, egészen addig csak a nyers erő és a csuklóból kirázott metalcore ment. Az első dal pedig, ami igazán meg is tudott fogni, az az Expatriate majd' 9 perce volt a maga elszállós, már-már post-rockos jellegével, ami hetedikként hömpölyög...
A második rész már egy kicsivel több ötletet és merészebb elrugaszkodásokat hordoz magában, több elektronikával (a La Résistance egy csoda), több tiszta énekkel (a The Sorrows of Victory szintén eléggé hidegrázós) és kevesebb erőszakkal. Viszont bármennyire is próbálkoznak, akkor is oda lyukadunk ki a végén, hogy ebből egy bivalyerős lemezt lehetett volna összehozni, körülbelül tíz dallal és maximum egyórás játékidővel. Így viszont, noha kimondottan gyenge dalok nincsenek a daupla albumon, mégis egy csomót fillernek fogunk érezni, mert ennyi információt és brutalitást egyszerűen képtelenség feldolgozni egyszerre. És itt el is vérzik az egész, hiszen hiába a profi hangzás, a jó dalok, helyenként a kiváló ötletek, egy ekkora falat bizony megakad az ember torkán… Mint ahogy megakadt tavaly a dupla Our Last Night vagy a dupla Born Of Osiris, hiába voltak szeparáltan kiadva, esetleg megakadt idén a dupla Nightwish. Egyszerűen a mai rohanó világ nincs berendezkedve arra, hogy egy film hosszúságú albumot végighallgasson úgy, hogy minden apró rezdülést felfog és megért belőle, főleg nem egy ilyen műfajban. Ettől függetlenül a német urak még mindig a metal krémjéhez tartoznak, jó, hogy újra alkotnak, reméljük, jönnek majd koncertezni is, de ez túl sok lett. Vagy ahogy szegény, megboldogult Lorenzo mondta mindig a Való Világ első szériájában, amikor még nem csak a szex és a helikopterezés ment nonstop: ez túmács, egyszerűen túmács!
Jam
A bejegyzés trackback címe:
Kommentek:
A hozzászólások a vonatkozó jogszabályok értelmében felhasználói tartalomnak minősülnek, értük a szolgáltatás technikai üzemeltetője semmilyen felelősséget nem vállal, azokat nem ellenőrzi. Kifogás esetén forduljon a blog szerkesztőjéhez. Részletek a Felhasználási feltételekben és az adatvédelmi tájékoztatóban.