Harmadik lemezéhez érkezett a francia, gitármasztizós, metalcoreba hajló, djent és progmetallal kacérkodó Novelists, és mi sem lehetne ennél nagyszerűbb hír, hiszen az új korongon – ahogy azt már megszoktuk tőlük - egészen kiváló muzsikálást hallunk. Nagy kár, hogy a megjelenés után Matteo Gelsomino énekes kilépett a bandából, mert nélküle, valószínűleg, a C'est La Vie sem lenne ennyire király.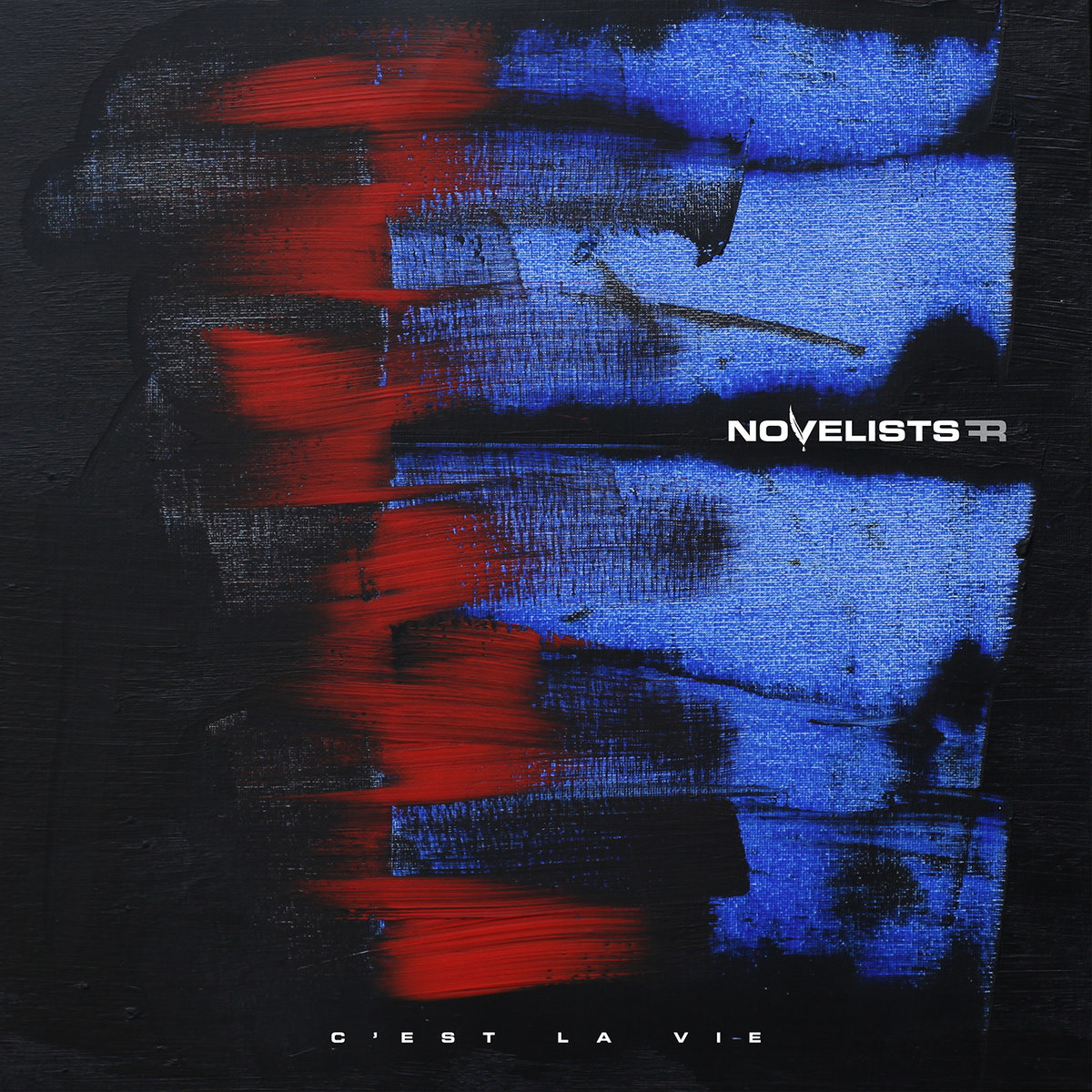 Azzal, hogy az Intervals visszament instrumentális bandának (hatalmas kár Anup-ért és Mike Semesky-ért…) és a brit Napoleon tavaly benyújtotta a felmondását és oszlásnak indult (ez is majdnem akkora kár…), olyan űr keletkezett ebben a progos, tisztaénekes, okos megoldásokkal gyakran operáló műfajban, hogy a Novelists nem is hozhatta volna ki jobbkor az új albumot. Éppen ennek az űrnek köszönhető valószínűleg az is, hogy mióta megjelent a lemez, azóta vannak róla kivakarhatatlan tételek a lejátszómban. Jó, ez azért sarkosítva van, mert a remek gitármunkának, a kiváló énekteljesítménynek, a szótárért kiáltó szövegeknek és az okos dalfelépítéseknek legalább annyi szerepe van ebben, mint a stílusnak. A Durand tesók bandája volt mindig is a Novelists, itt is hallatszik, hogy a gitár és a dobjáték annyira egyben van, mint a g*cis bugyi, így nehéz is lenne fogást találni rajtuk. Minden egyes hang ki van számolva, hogy hol kell lennie, a dallamok éterien, már-már Aaron Marshall-i szinten zseniálisak, a szólók egyértelműen top ligásak, amikor pedig jön a mély, torzított döngölde, ott már valóban kívánja a szervezet a kis mocskolódást. Emellett majd' minden dalban megvan 'a pillanat', aminél kirázza az embert a hideg és megéli a katarzist – legyen szó a szólóról, az énekről vagy a feloldást adó breakről. És ha már Aaron Marshallt idehoztam, akkor jegyezzük meg, hogy az utolsó dalban fel is tűnik és oktat egy kicsit, biztos, ami biztos alapon. A többi vendég is megkapja a maga játékidejét, emelve ezzel az alapból sem gyenge színvonalat.
Hozzá kell tenni, hogy az első pár dal is klasszikus zsenialitás a maga nemében, de amikor a címadónál bejön a női vokál Camille Contreras-tól, ott még egy szinttel feljebb tud lépni az album, és ami a legnagyobb truváj az egészben, hogy a végéig tudja is tartani ezt a fordulatot. A Kings of Ignorance-ben Florance Salfati teszi tiszteletét a Lvndmarks-ból egy kis böszmülésre, Michael Hirst – akit nem ismerek viszont, mea culpa – a Rain-ben dalol szépen. Tényleg nem nagyon tudok semmibe belekötni, mert minden hangszert a csúcsra járatnak a srácok, a kilenc dal összideje pedig pont elég, hogy elejétől a végéig izgalmas lemezzel ajándékozza meg a hallgatót, aki rászánja az időt, hogy megfejtse, néha mit is hall. És ezt most nem csak a zenére értem, hiszen néha szótároznom kellett, hogy értsem, Matteo mit is akar mondani éppen, ezt pedig idén csak az új Protest The Hero tudta még kiváltani, de ott ugye Rody-tól ez már megszokott. És ha már Matteo szóba került ismét: nagyon nehéz dolga lesz bárkinek, aki szeretné betölteni a helyét a mikrofon mögött, hiszen a tisztái nagyon kellemesek, sőt, néha egészen kiválóak, a screamjei erőteljesek és stabilak, a szövegei pedig eléggé egyediek. Egyszóval hatalmasat veszített most ezzel a banda, de nagyon remélem, hogy megtalálják azt az embert, aki pótolni tudja Matteo-t, mert nem lehet az, hogy a fentebb említettek után most ők is földbe állnak… Szóval szurkoljunk együtt, hogy meglegyen az új énekes, a lemez pedig nyilván marad még egy ideig a lejátszómban, hiszen Somebody Else-ekkel, Lilly-kel és Modern Salve-ekkel simán nyert ügye van a bandának. És a java csak ezek után jön!
Jam
A bejegyzés trackback címe:
Kommentek:
A hozzászólások a vonatkozó jogszabályok értelmében felhasználói tartalomnak minősülnek, értük a szolgáltatás technikai üzemeltetője semmilyen felelősséget nem vállal, azokat nem ellenőrzi. Kifogás esetén forduljon a blog szerkesztőjéhez. Részletek a Felhasználási feltételekben és az adatvédelmi tájékoztatóban.